VINTAGE TOBACCO PRODUCTS & ACCESSORIES: PART 5 TOBACCO TINS MORE PHOTOS ADDED
Old tobacco tins are relics from the past. Made of tin and its colorful designs and graphics. Besides a place to store your tobacco some tins also played a roll in a decorative way for your home or business. And the most important was for its colorful advertisement.
Below is a tin container saying Sir Walter Raleigh Smokin Tobacco for Pipe & Cigarettes. Brown & Williamson Tobacco Corporation Louisville, KY. U. S. A.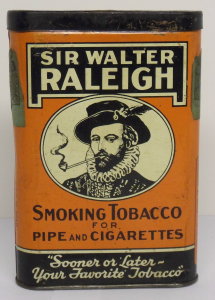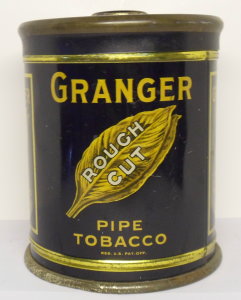 Above is a photo of a tin saying Granger Rough Cut Tobacco. Liggett & Meyer Tobacco Co.
Below is a tin saying Light sweet Burley Fine Cut Tobacco manufactured by Spaulding & Merrick Chicago, Ill.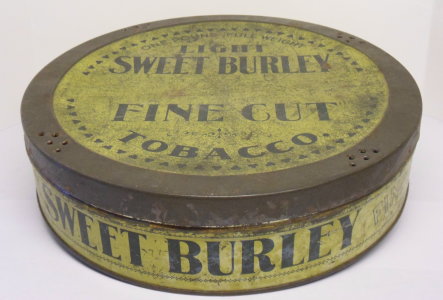 More tobacco tins. Velvet, Half & Half, Prince Albert, Tuxedo and a Buglar tin.
Here are some more tobacco tins.
References :
Frank Jr. Tobacco Collection.