AMON L. SCOVILL & JOHN F. HENRY : BLOOD & LIVER SYRUP NEW UPDATE
In 1874 the John F. Henry & Co. would purchase the A.L. Scovill Co. The John F' Henry company was located at 24 College Street in New York City. He would continue producing this blood and liver syrup. Below are photos of this bottle. It's embossed SCOVILL'S / BLOOD & / LIVER SYRUP // JOHN F HENRY & CO. / NEW YORK. The label would have read Sarsaparilla. This bottle in an aqua color. The bottle is 9 ½ inches tall.
A little bet more about John Henry. John F. henry was one of the sons in J. M. Henry & Sons, a proprietary medicine company operating in the 1850s in the state of Vermont. In 1865 John went to New York to work for Demas Barnes. Demas Barnes wanted to run for congress and pursue other activities. In 1868 John F. Henry took over as successor.
There are two other variants of this bottle. One embossed Scovill Blood & Liver Syrup Cincinnati, O. and Scovill's Blood & Liver Syrup Cin' to & N. Y.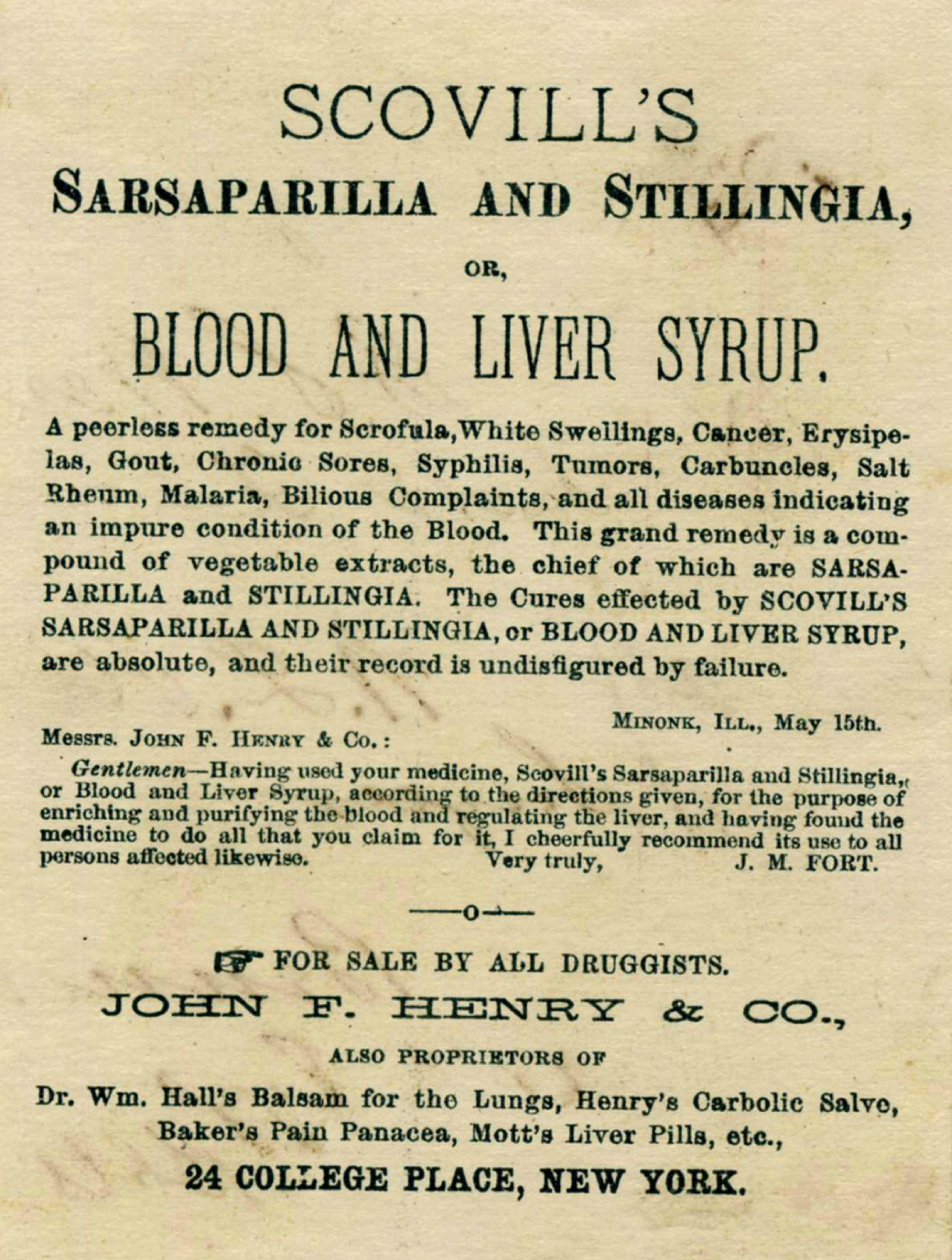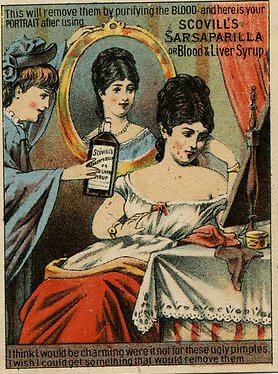 Above are photos of two ads for the Sarsaparilla Blood & Liver Syrup.
For more about Amon L. Scovill see Article 116 - AMON L. SCOVILL: DR. WARREN TONIC CORDDIAL.
References:
2002 Digger Odell Article.
Frank & Frank Jr. (Wicker) Bottle Collection.