VONKOSTER : STOMACH BITTERS
There is not a lot of information about this bitters bottle. From the label" The Greatest Blood Purifiesr- Von Koster Bitters Co. Fairfield Conn. This Square amber bitters bottle is embossed VON KOSTER / STOMACH / BITTERS /FAIRFIELD / CONN. Below is a photo of this bottle.

.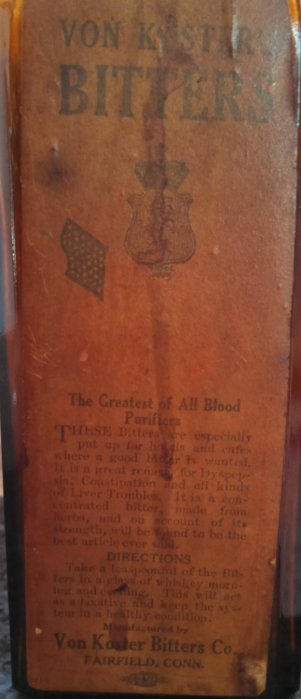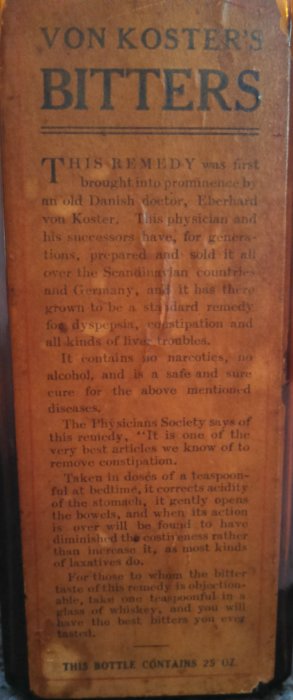 By looking at the bottle my guess is that it from 1890 to 1900.
References:
Bitters Bottles by Carlyn Ring & W. C. Ham.
Frank & Frank Jr. (Wicker) Bottle Collection.