SHERWOOD BROS. POTTERY CO. : STONEWARE FRUIT JARS

Around 1879 G. W. and W. D. Sherwood founded their pottery business. The company was located at New Brighton, Pa. By 1895 the company would employ over 140 workers. Besides their stoneware fruit jars the company also offered whiskey jugs, stoneware bottles, inks, jelly crocks, mugs, steins, pitchers, teapots, bowls, and much more. The firm would go out of business in 1939. There are several different kinds of the Sherwood fruit jars. Below is one of them.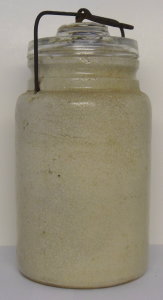 .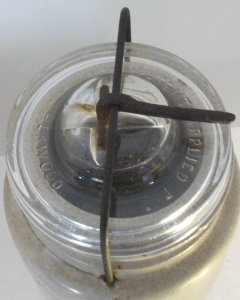 References:

Jack Sullivan Under the Radar Sherwood Bros. Pottery Co. Nov. 2009.

Frank & Frank Jr.(Wicker) Jar Collection.