VINTAGE FRUIT JAR ACCESSORIES: OTHER ITEMS NEEDED PART 2
Listed below are just some of the products that were needed to preserve food when using fruit jars for canning. You had rubber sealing rings for glass and metal lids, strips of wax for sealing wax sealer jars, wax sealer tin lids and zinc caps. There were many different companies that produced these products. Part 2 consists of other items that were need for canning. Below are just a few photos of these items.

Zubian Sealing wax. Manufactured by The Dicks - Pontius Co. Dayton, Oh.

Set of three metal wax sealer lids.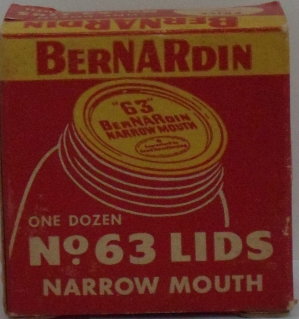 Bernardin . 63 Lids Narrow Mouth Bernardin Bottle Cap Co. Inc. Evansville, Indiana.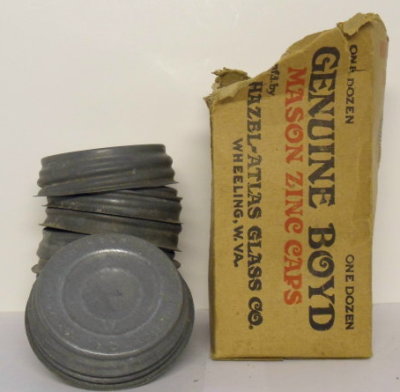 Genuine Boyd Mason Zinc Caps. MFG. CO. Hazel - Atlas Glass Co. Wheeling, W. VA.
Atlas genuine Boyd Mason Zinc Caps and Ball Zinc Caps.
Daisy Fruit Jar Opener patented July 25, 1933 by C. A. Schacht (made from a red color rubber).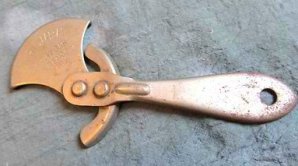 Truimph Fruit Jar Wrench patented 1903.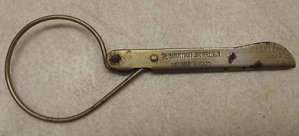 The Handy Fruit Jar Wrench W. H. Schaefer Co. 1905.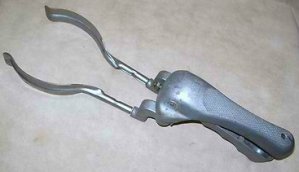 Fisher Canning Fruit Jar Lifter patent 1946. Hoffman Hinge & FDRY Jar Closure Cleveland, Oh.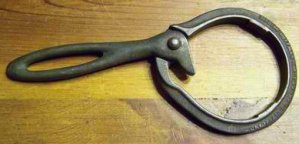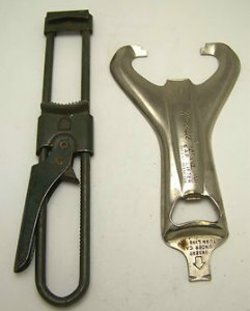 Miracle Vacuum Jar Cap / Lifter . the other just says Made in USA.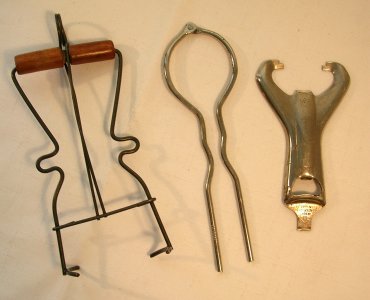 References:
Some pictures courtesy of ebay.
Frank & Frank Jr. Fruit Jar Collection.