THE GLOBE TOBACCO COMPANY : BARREL JAR
The Globe Tobacco Company was established in 1871 by O. P. Hazard, Thomas McGraw, William Moore and Hiram Walker who was also know for distilling whiskey in Canada. This product is currently known as Canadian Club.
In 1888 the company would have a six story red brick romanesque mill style building erected by Alexander Chapoton. The company now would be located at 407 East Fort Street Detroit, Michigan. This building still stands today and was listed on the National Register of Historic Places in 1984. The company also had offices in Ontario, Canada.
Below is a photo of this building from 1891.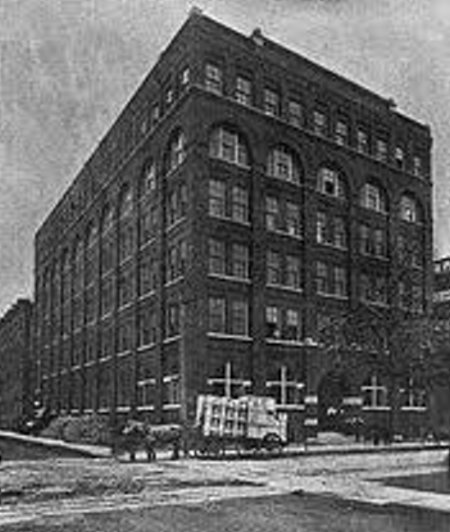 The Globe Tobacco Company was one of the top five tobacco manufactures in the United States at the time. This company imported 4.5 million pound of tobacco each years for manufacturing cigars and chewing tobacco. The company employed 190 workers which could produce up to 3000 pounds of chewing tobacco and 5000 pounds of cigarettes every day.
Below is a photo of a lithograph advertisement for Globe Tobacco's Gold Flak Cut Plug Chewing Tobacco from 1885. The advertisement is showing a lady sitting with a dog wearing glasses and smoking a pipe.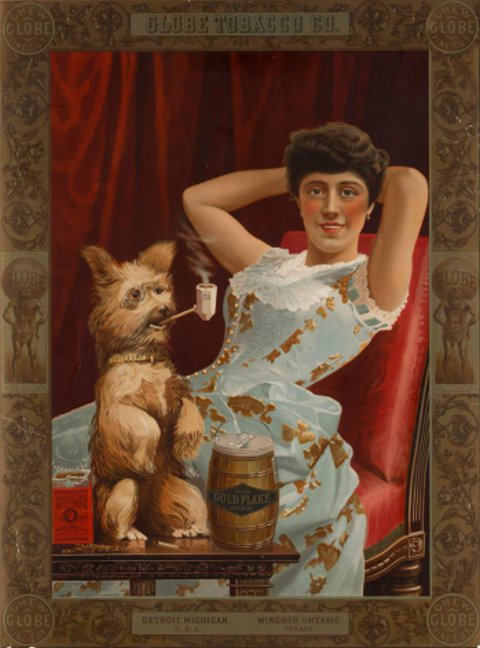 The Globe Tobacco Company went out of business in 1925.
Below are photos of two of their jars. They are barrel shape, one is light amber and the other is a dark amber. Both have the lids and a wooden handle carrier. They are both embossed GLOBE TOBACC0 COMPANY DETROIT MICHIGAN PATENTED OCT 10TH 1882.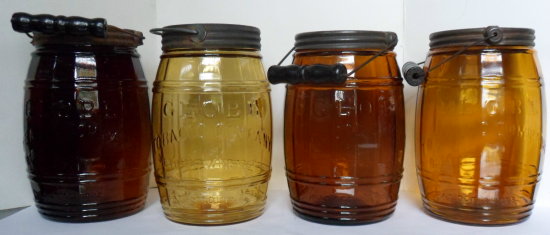 Above is a letterhead for the Globe Tobacco Co.
Below is a trading card for the company.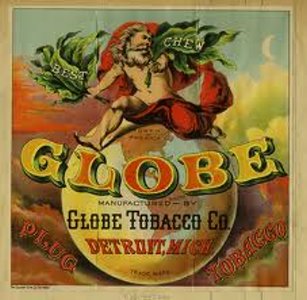 References:
Wikipedia - Globe Tobacco Company. Detnews.com / Michigan History.
Fruit Jar Redbook by Douglas M. Leybourne. Jr.
Frank & Frank Jr.(Wicker) Fruit Jar Collection.