DR. GILLMORE'S & SANBORN'S : LAXATIVE KIDNEY & LIVER BITTERS

Here are two bitters bottles with the word Laxative on both of them. The first one is embossed. DR. GILLMORE'S / LAXATIVE / KIDNEY & LIVER BITTERS. This oval amber colored bottle is 10 3/8 tall and is fluted on the shoulder of the bottle. Below is a photo of this bottle.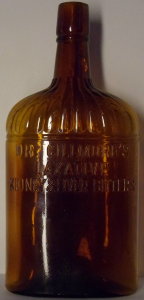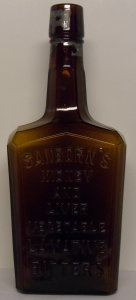 Above
is a photo of the SANBORN'S / KIDNEY / LIVER / VEGETABLE / LAXATIVE BITTERS. This bottle is 10 inches tall and is amber in color. The shoulder of the bottle is beveled.
The Sanborn's Kidney Liver Vegetable Laxative Bitters was a product from the Kaiser Wihelm Bitters Company from Sandusky Ohio.
For more about Kaiser Wihelm refo to Artical 27
References:
Bitters Bottles by Carl Ring & W. C. Ham.
Frank & Frank Jr. (Wicker) Bottle Collection.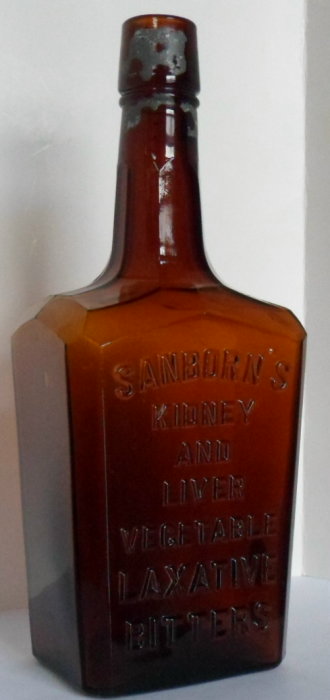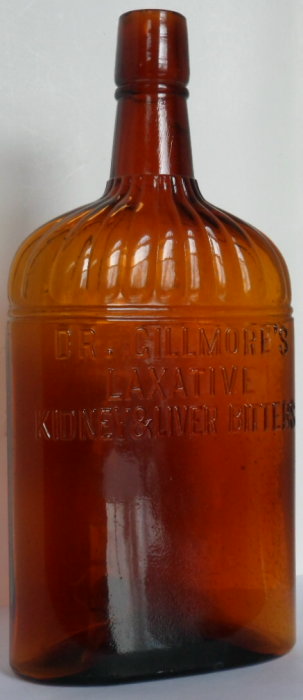 Below is a labeled Sanborns. (courtesy of ebay)