T. B. SLINGERLAND & CO. : OLD HOMESTEAD WILD CHERRY BITTERS

The T. B. Slingerland & Co. was the sole proprietor of Old Homestead Wild Cherry Bitters. The company was located at no.69 Beekman Street New York City. Below are photos of their amber square cabin bottle in the common color of amber. This bottle is embossed. OLD / HOMESTEAD / WILD CHERRY / BITTERS // PATENT (on roof panel).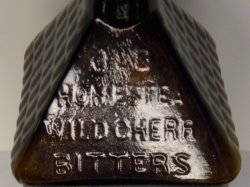 .

.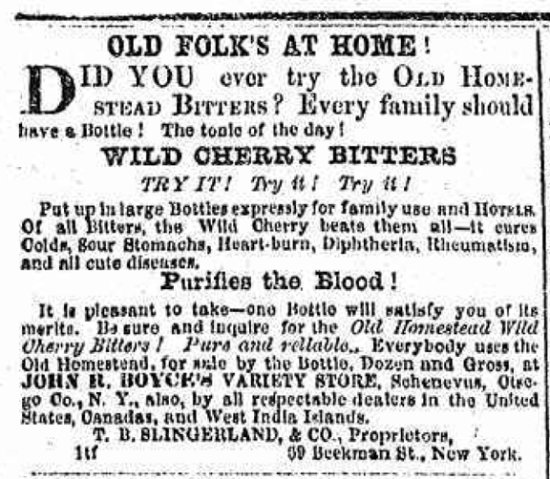 Above is a add that was place in the Fulton newspaper.

There is a cobalt and a emerald green example of this bottle with is extremely rare and command prices in the high six digits. These bottles in these two colors are considered to be part of the best of the best in advanced bitters bottle collecting.

References :

Bitters Bottles by Caryln Ring & W. C. Ham.

Frank & Frank Jr. (Wicker) Bottle Collection.