DR DUNLAP'S ANCHOR BITTERS
This 10 ½ inch tall semi cabin bottle has two side panels with anchors embossed on them along with all four roof panels. Above the two embossed anchors which are on the side panels, there are peened out smaller anchors. Below are photos of this bottle. The color is light amber with a greenish tone.

.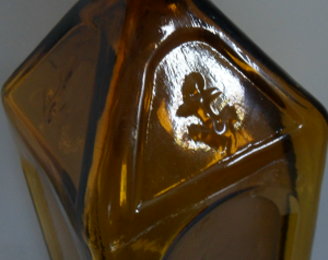 The bottle is not embossed with the word bitters but a labeled example exists which says Dr. Dunlap's Anchor Bitters.
Listed in a city directory advertisement in 1881 this product was being manufactured and sold by the Arctic Manufacturing Company "Merritt, Barbour & Co." which was located at 250 First Ave. Minneapolis, Minnesota. Below is this ad.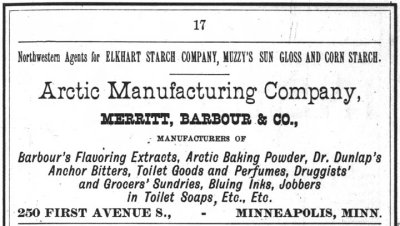 It appears that around 1884 the company had a name change and was now being called the Arctic Cracker and Spice Company according to a directory listing advertisement. The company now was located at17 Fourth Street Minneapolis, Minnesota. Below is this ad.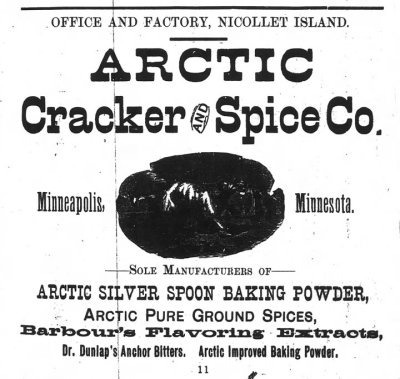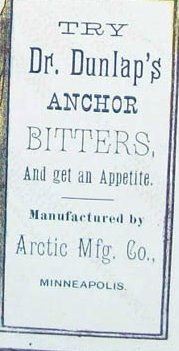 Below is a tradecard.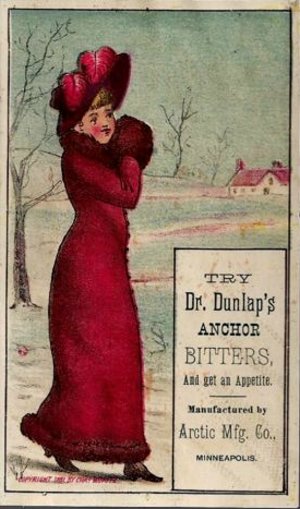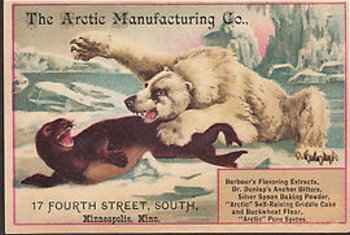 References:
Minneapolis City Directories 1880-1885.
Frank & Frank Jr.(Wicker) Bottle Collection.