BROWN'S CELEBRATED INDIAN HERB BITTERS

The Indian Queen Bitters bottles were from Philadelphia, Pennsylvania and thought to be from Neail N. Brown. These Indian Queen Bitters bottles are quite collectable with advance bitters bottle collectors trying to achieve color runs. These bottle in the color amber is quite common. Buts other color like aquas, greens, yellows and clear and even original painted queens are very scarce to rare and command big dollars. Painted examples were most likely to have a ground top.

Below are photos of a common amber color queen. The embossing reads BROWN'S / CELEBRATED / INDIAN HERB BITTERS //PATENT 1867.


.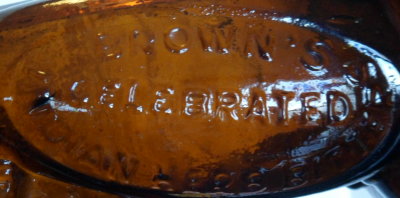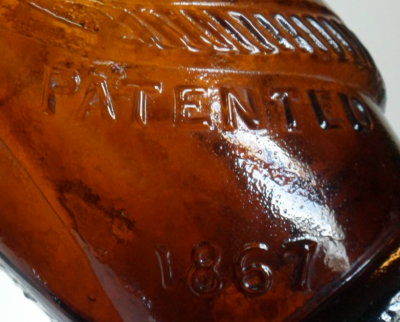 Below is a copy of the Indian Queen patent paper work.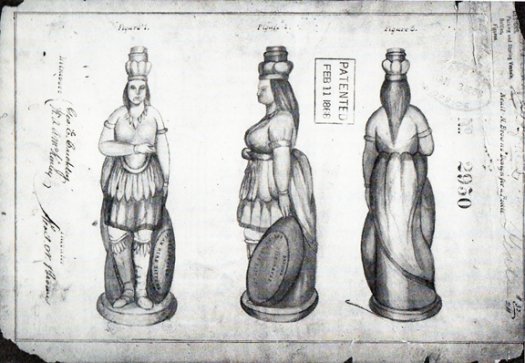 There were four other Indian queen shape bottles.
Mohawk Whiskey Pure Rye
H. Pharazyn Philadelphia
E. Long's Indian herb Bitters
Indian herb Bitters Dickerson & Stark

References:

Bitters Bottle by Carlyn Ring & W. C. Ham.

Frank & Frank Jr.(Wicker) Bottle Collection.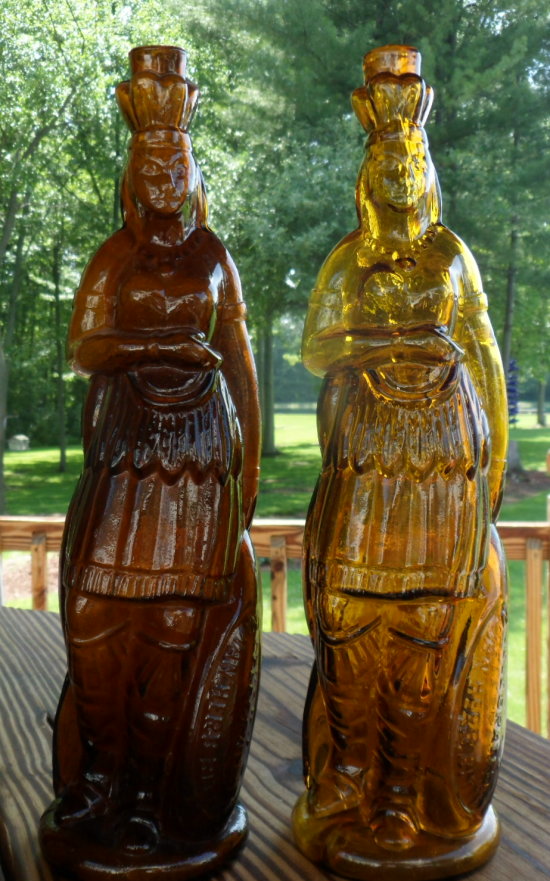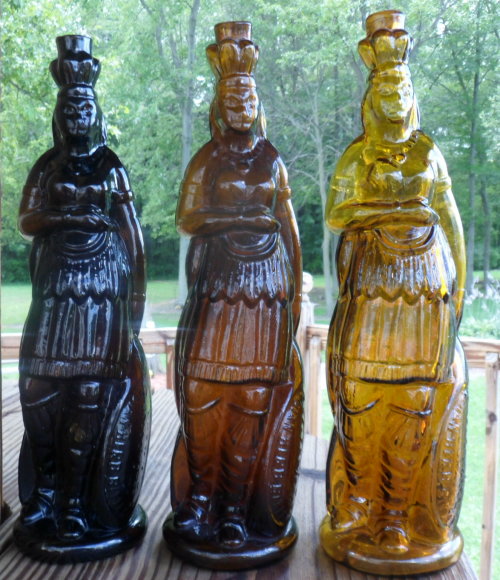 Two-tone Queen.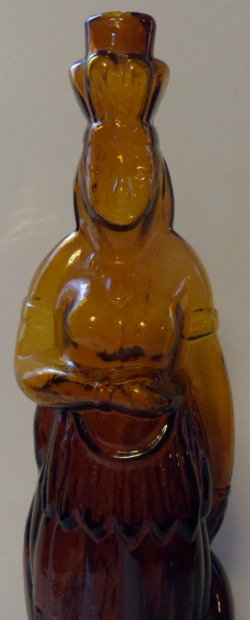 .
Clear unembossed Queen.