JOHNSON BROS.: DELACY CHEMICAL CO.: DELACEY CIN-KO-NA & IRON : DELACY FRENCH HAIR TONIC
Carey P. Johnson at the age of 15 would start working in a drug store in Kansas City eventually becoming a clerk there. In 1894 Carey would start his own drug business in St Louis, Mo. Two years later in 1896 Carey and his brother F. V. Johnson would establish the Johnson Bros. Drug Co. with Carey being the president of the company. The two brothers also formed the Delacy's Chemical Company in 1900. They were the proprietor of Delacy's French Hair Tonic and Delacy's Cin-Ko-Na and Tonic. This company was located at 501 Franklin Ave.
F. V. Johnson would become president of the company in 1907 and by 1913 added a second location at 423 N. 7th Street.
By 1918 there was only one address listed at 3010 Olive Street.
In 1920 Charles W. J. H. was the president of the company.
By 1922 the company would move again thing time to 2843 N. Grand Street.
1928 was the last year the company was listed now located at 4856 Lee Street.
Below is a ad from 1903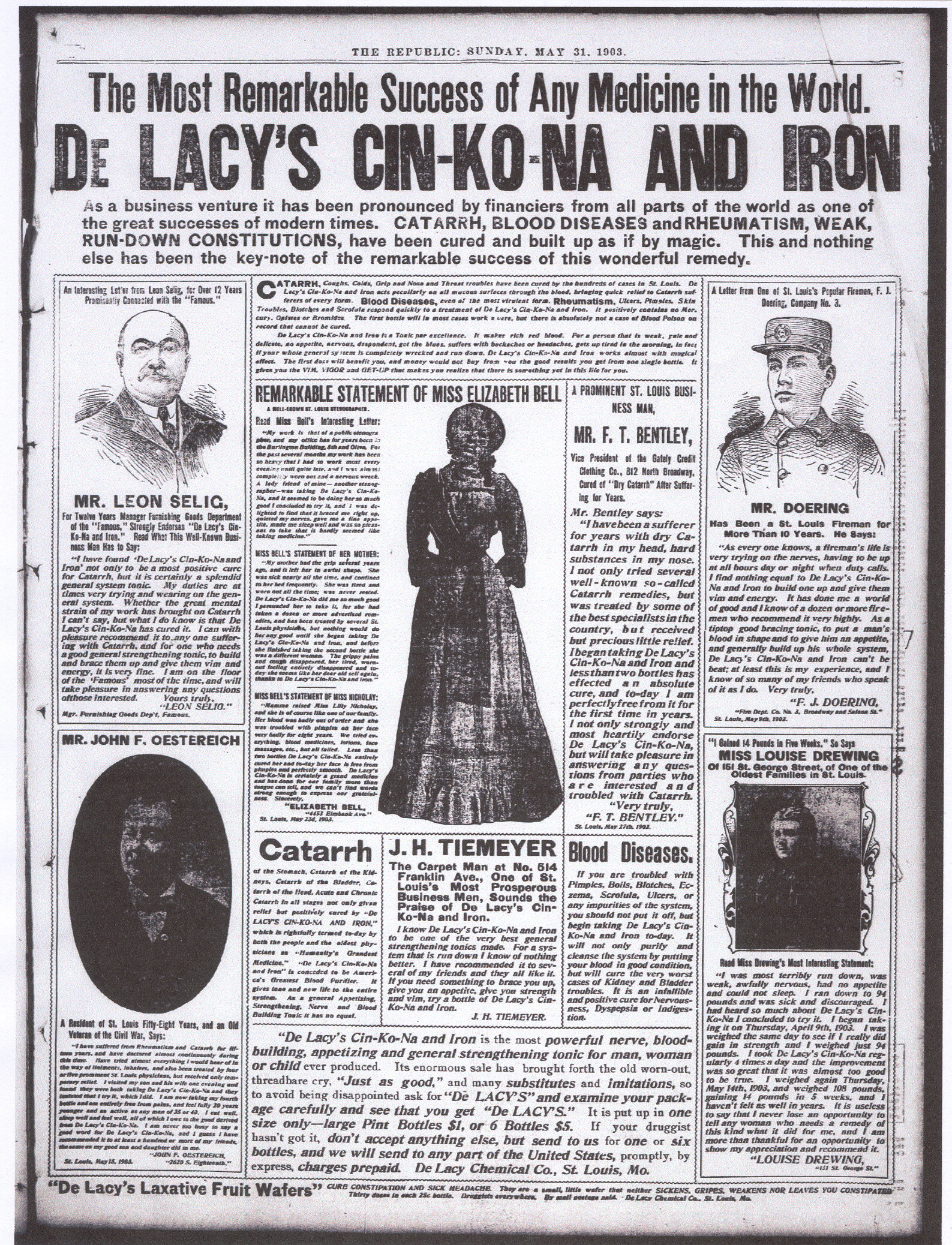 There two main products were DECACY'S / CIN-KO-NA AND IRON. This amber colored square shaped bottle sold for one dollar or 6 for five dollars. Below are photos of this bottle.

Below are photos of their other bottle. It is embossed Delacy's French Hair Tonic 6 ½ inch tall square shape bottle.

..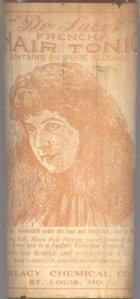 References:
The book of St Louisans by John W. Leonard 1903.
www.hairraisingstories.com
The Republic Newspaper May 21, 1903.
Frank & Frank Jr. Bottle Collection.