ANTIQUE AUTOMOBILE GLASS VASES
The first car vases started to show up around 1895. These glass vases were hand blown along with press glass examples. Besides coming in a spectrum of colors and designs some were made with mercury glass and some with cut crystal and even porcelain.
These vases were fastened to the auto by a metal bracket which would secure to the interior dash or pillar posts. Actually you could call these vases the first auto air fresheners. You would put a sprig or a single stem flower in the vase for freshening the aroma in the auto. Most of the older cars had either leather or mohair interior which when wet created an order. You also can't rule out the odors from the elements of outdoors and even personal hygiene.
These auto vases were sold by auto dealer parts departments and the quality ones were sold by jewelry stores.
Below is a list of companies which produced these glass vases. Quezel, Sinclaire, Hawkes. Mckee, Benzer, Libby, Henri Marie and Stueben.
Below are just a few of these auto vases.
Jeanette carnival glass called The Tree of Life.

.Courtesy of ebay.
Clear vase with bracket.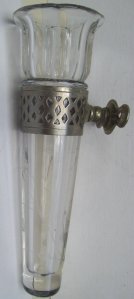 A embossed Benzer vase in a carnival glass.

.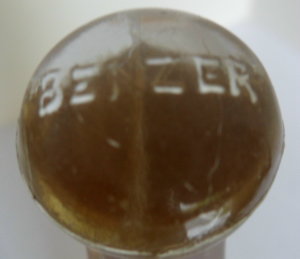 Here is a pair of cut clear glass in a flower design.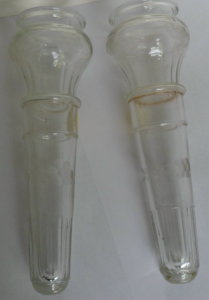 .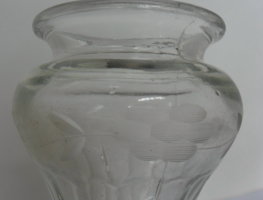 Here is an example of a metal bracket.

.Courtesy of ebay.
References:
Frank & Frank Jr. (Wicker) Bottle Collection.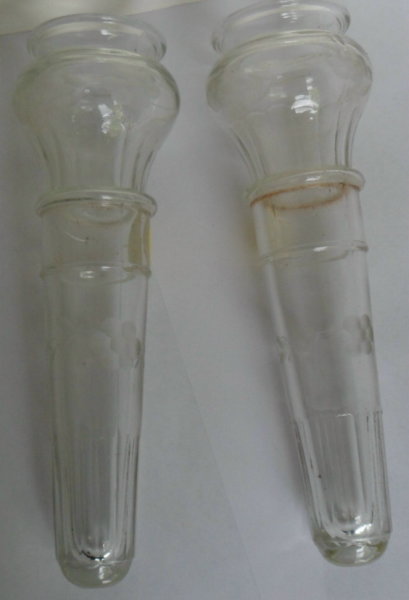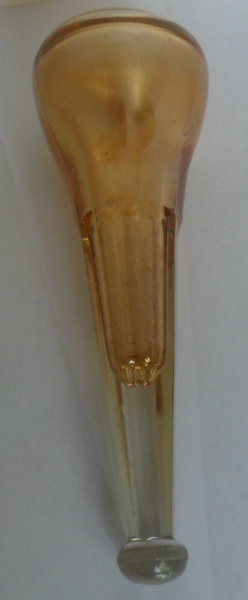 .