CHARLES HERMANN & CO.: POTTERY & STONEWARE FACTORY
Charles Hermann was a potter from Swisserland. He would immigrate and settle in Milwaukee, Wisconsin. Here he would start the Charles Hermann & Co. in 1856. His pottery company would become the largest in Milwaukee. This company made bottles, jars, churns and crocks from clay that came from Ohio and Illinois. Many of the Charles Hermann pottery was marked C. Hermann & Co. Milwaukee and had a blue glazed decoration usually of flowers and birds. Most of their products were stenciled after 1875.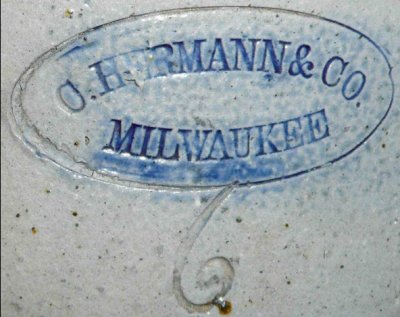 In 1882 Charles stepson Louis Pierron became a partner at the C. Hermann & Co. Now the company was called the Chas Hermann Stoneware Co. In 1886 Louis Pierron would become the sole owner of the Chas Hermann Stoneware Co. Charles Hermann would die in 1892.
Below is a quart size fruit jar and a jug marked C. Hermann & Co. Milwaukee.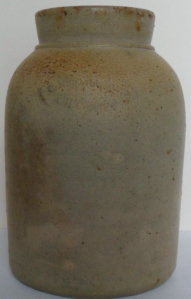 .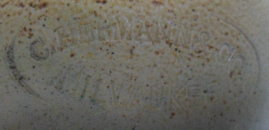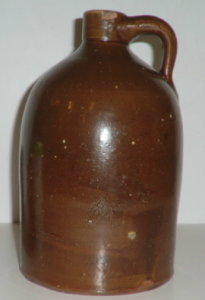 .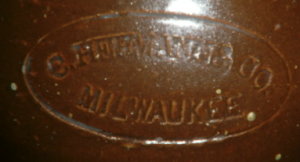 Charles Hermann had brothers that were also involved in the pottery business. Fredrick Hermann started his pottery business in 1850 and was called the Hermann Brothers Pottery Co. This factory was located on Market Street also in Milwaukee. In 1887 Albert Hermann took over The Hermann Brothers Pottery from his father Fredrick.
References:
www.wisconsinhistory.org
Frank & Frank Jr. (Wicker) Fruit Jar Collection.