SEMI CABIN: CELERY COMPOUND
Could this bottle be the first of the Paine's Celery Compound bottles from Milton K. Paine the creator of Paine's Celery Compound. Well that is still uncertain until a labeled specimen shows up with some more information.
For more about Paine's Cerery Compound refer to ARTICAL 259:MILTON K. PAINE: WELL, RICHARDSON AND CO.: PAINE'S CELERY COMPOUND
Below are photos of an amber semi cabin bottle embossed Celery Compound / Compound (inside a stalk of celery). Along with a Paine's Celery Compound advertisement which shows the same celery stalk with the word compound in the middle of the celery stalk. The ad says since 1882 which is the same year that Milton Paine is credited for his celery compound.

.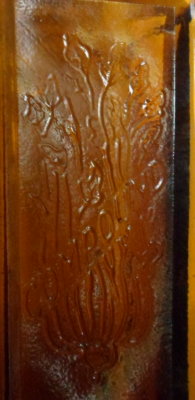 .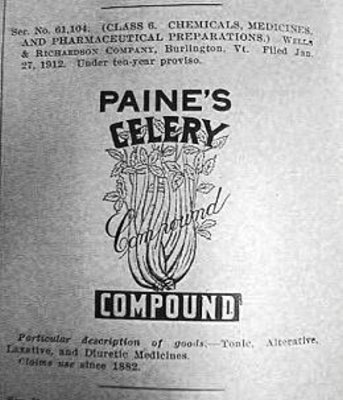 The Wells Richardson & Co. started marketing Paine's Celery Compound in 1902. For more about Paine's Celery Compound refer to article 259.
References:
Frank & Frank Jr. (Wicker) Bottle Collection.

.