JOSEPH MULLER: MULLERS' TWENTIETH CENTURY IRON TONIC
The early days of Joseph Muller are uncertain. The photo of the bottle below is thought to be from around 1900 give or take some years. Joseph Muller was a manufacture of medicines. His firm was called the Joseph Muller Inc. Manufactures of Muller's Twentieth Century Medical Company. The company was located at 211 Walnut Street New Orleans, Louisiana.
The embossing on the bottle reads Mullers' / Twentieth Century / Iron Tonic (note the apostasy is in the wrong spot).




In the beginning of this product it was advertised for a remedy for Gallstones which was never proofed.

Below is a photo of Joseph Muller.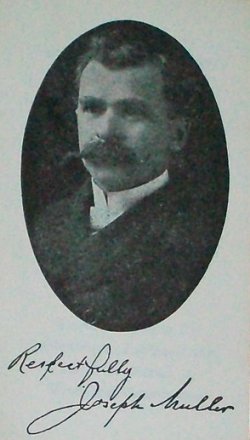 Below is a label from 1939. This would have been a label only bottle.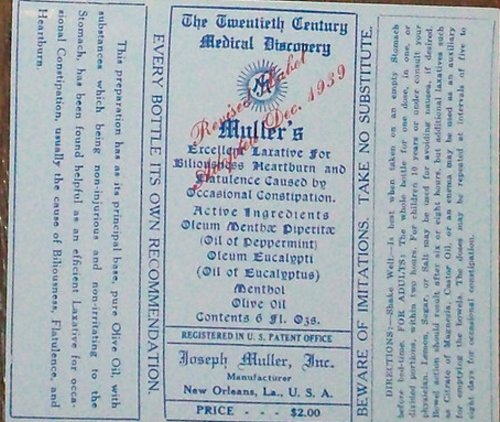 Below is a order form.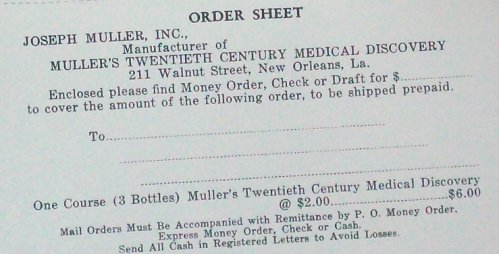 References:

1918 The Medical World Vol. 36.

Frank & Frank Jr. (Wicker) Bottle Collection.