HENRY E. EICHLER & CO. : KAISER WIHELM BITTERS Just Speculation PHOTO UPDATE
KAISER WIHELM / BITTERS CO. / SANDUSKY, O. There is no definite information about this bottle companies name. In the 1890 - 1891 Sandusky city Directory, there is a advertisement for " Henry Eichler & Co., manufacturers of and dealers in German roots and herb Bitters. Since their products are described as German bitters, it might be possible that one of their brands could have been the name Kaiser Wilhelm, the first emperor of Germany. Unfortunately there is no evidence to prove or disprove this speculation. There is no direct information about Kaiser Wilhelm Bitters in Sandusky history. Below is a photo of two different colors of this bottle.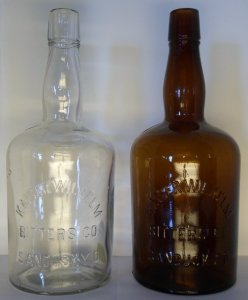 Update: Here is a advertisemnet from the Kaiser Wilhelm Bitters Company Sandusky, Ohio. The ad also shows that the company also produced Sanborn's Kidney Liver Vegetable Laxative Bitters.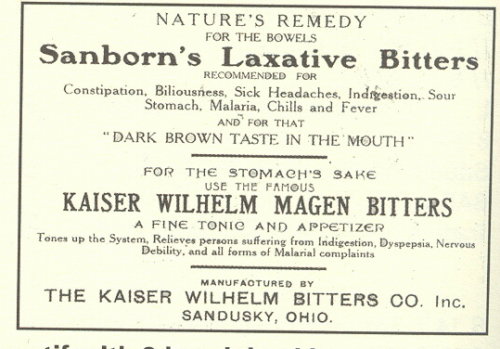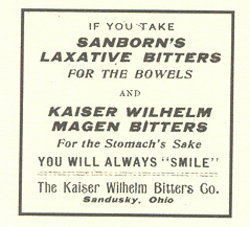 Below is a label.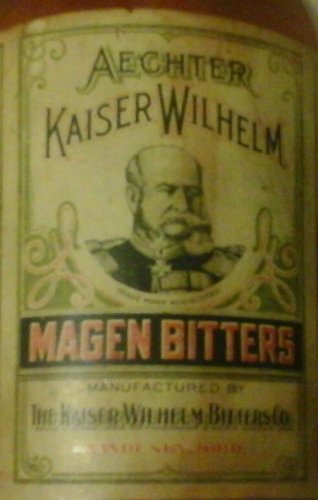 Below is a serving tray courtesy of ebay.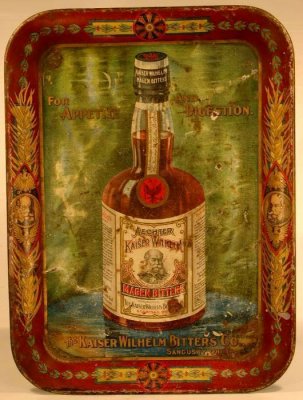 References:
Sandusky Ohio City Directory 1890- 1891.
Bitters Bottles Subletment by Carlyn Ring & W. C. Ham.
Frank & Frank Jr. (Wicker) Bottle Collection.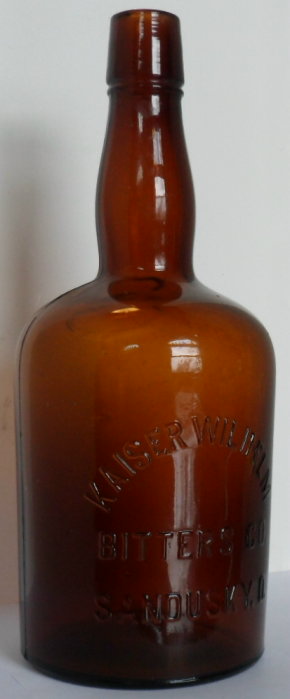 Below is a Sanborns from this company.