THE CARTER INK COMPANY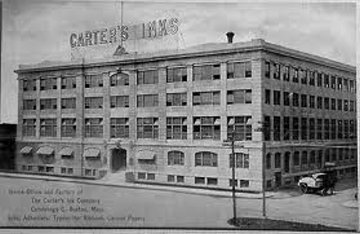 William Carter started out in the paper stationary business. In 1858 William started the William Carter Company. He would repackage other company's inks and sell them under his own name. By 1860 his brother Edward Carter would join his firm and now the company would be called the William Carter & Bro.

During the Civil War his ink suppliers were disrupted so he started producing his own inks. His other brother John H. Carter would join the firm which now would be called the William Carter & Bros.

By 1865 William cousin John W. Carter joined the firm now becoming the Carter Bros & Company. John W. Carter and James P. Dinsmore head of sales played a big part in the ink division of the company resulting in so much growth that in 1868 the ink division would move into a separate building.

On November 9, 1872 The Great Boston Fire happened which would destroy the entire firm both the paper and the ink division buildings. John W. Carter and James P. Dinsmore would purchase the ink division from the original three Carter brother's after the fire of 1872. The new ink company was now called the Carter, Dinsmore and Company. This new company would thrive and would become the largest ink company in the world by 1884.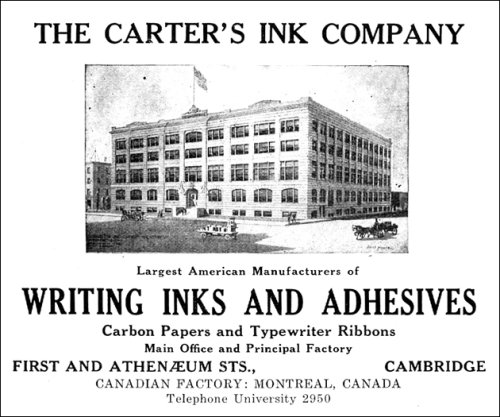 James P. Dinsmore would retire in 1888. In 1895 John W. carter would die by drowning. This would be a shock to the unincorporated company. Later in the same year the company would incorporate and now was called the Carter Ink Company.

John W Carter's son Richard B Carter would join the company in 1898 after graduating from Harvard College. He would become the head of the company by 1903. The company would outgrow the Boston location so a new factory was built in Cambridge in 1910.

The Carter Ink Company was sold the Dennison Manufacturing Company in 1975. The Carter brand name is still used by the Avery-Dennison Company today.

Below are three different kinds Carter ink bottles. You can collect hundreds of different kinds, styles and colors of these Carter's desk ink bottle along with different sizes and colors of storage bottles the company had made.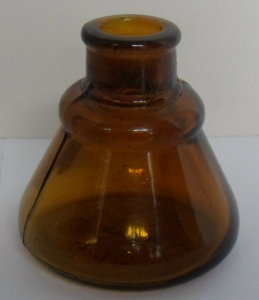 .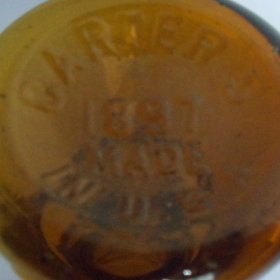 .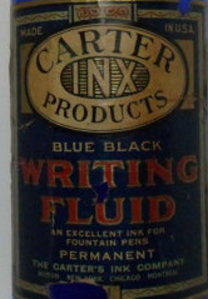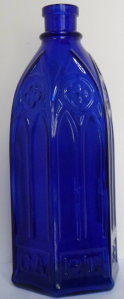 ....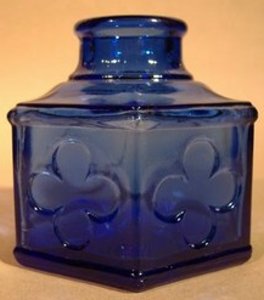 Below are some ads for this product.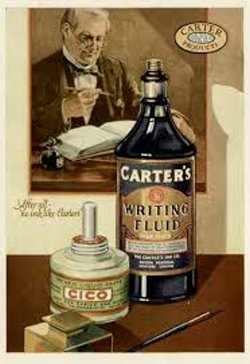 .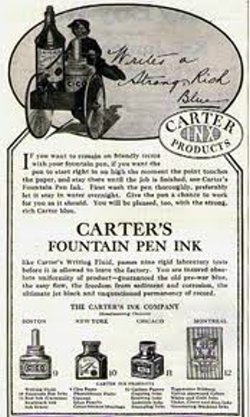 Below are two different themometers.



......



References:

www.wikipedia.org

Frank & Frank Jr. (Wicker) Bottle Collection.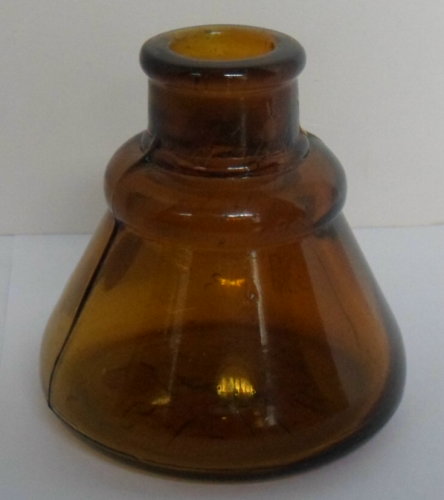 .