STEWART D. HOWE: ARABIAN TONIC BLOOD PURIFIER

There is very little known about Stewart D. Howe. He was a proprietor of medicines located at Chambers Street New York City. In 1866 he would become the proprietor of Duponco's Golden Periodical Pills and had a design approved for a 4 cent private revenue die stamp.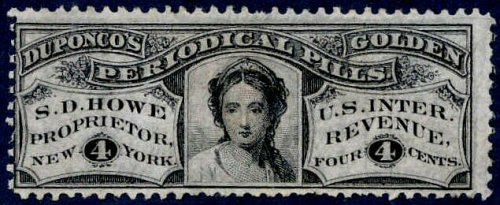 This stamp was not issued until 1870. Howe sold this product to the Kidder, Wetherill & Company in 1873.





The first issue of his Arabian Milk Cure and his Arabian Tonic Blood Purifier private revenue die stamp was issued in October 1871. This stamp continued until September 4 1882 with almost a quarter million stamps issued.

The Arabian Milk Cure was for treating consumption and diseases of the throat, chest and lungs.

Below are photos of his Stewart D. Howe's / Arabian Tonic Blood Purifier / New York.




.



Below are ads for this product.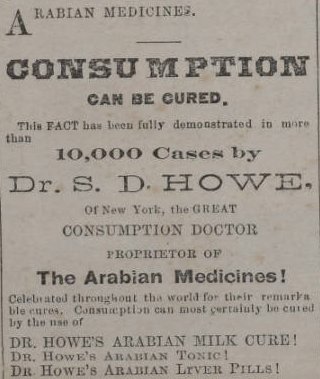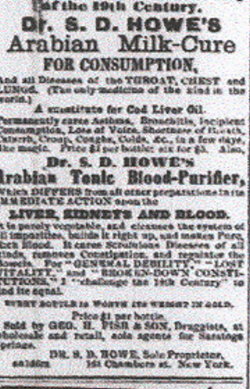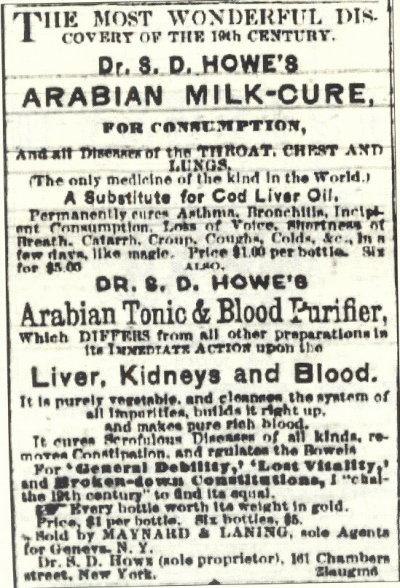 .The Daily Saratogiamm June 5, 1874.


References:

www.rdhinstl.com

Frank & Frank Jr. (Wicker) Bottle Collection. No longer have.