THE GLOBE TOBACCO COMPANY: DETROIT & WINDSOR: BARREL JAR

For the history about this company refer to article 167: THE GLOBE TOBACCO COMPANY.

Below are photos of a Globe Tobacco Jar with both Detroit and Windsor embossed on the jar in a hard to find yellow color.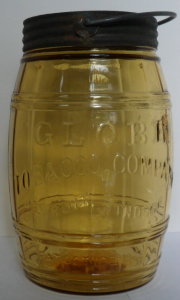 .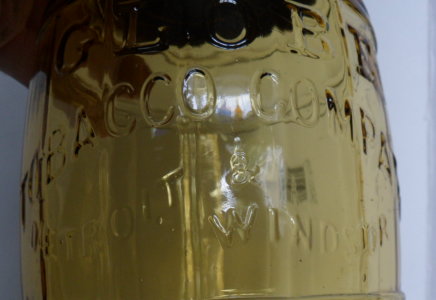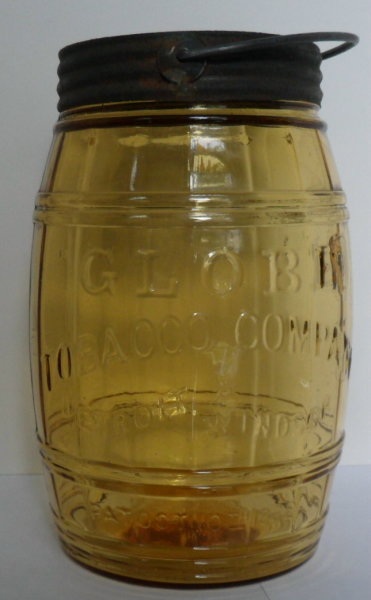 Below is a photo of four different colors of these jars. Just one is embossed with the word Windsor.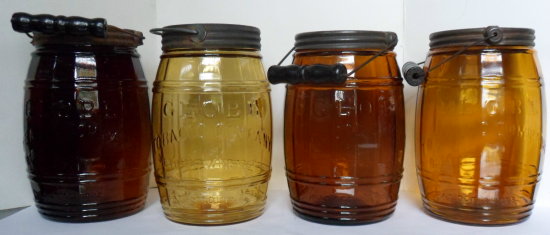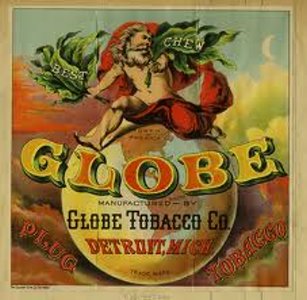 Frank & Frank Jr. (Wicker) Bottle & Jar Collection.