HOPS & MALT BITTERS: DETROIT, MICHIGAN & ROCHESTER, NEW YORK

The interesting thing about these bottles are that the Hops & Malt Bitters Company which was located on 136 Larnest West Street Detroit, Mich. and the Rochester Medicine Company located at No 14 Mills Street Rochester, New York used the same bottles.

According to the Goodwin Drug Catalog this Bitters is listed as early as 1876. The earliest that I could find advertising was 1882.

The Rochester Medicine Company from Rochester, New York I could only find this company listed in the Rochester Directory from 1882. Also the same directory lists an advertisement.

Below is an ad from the 1882 Rochester Directory.





Below is a trade card.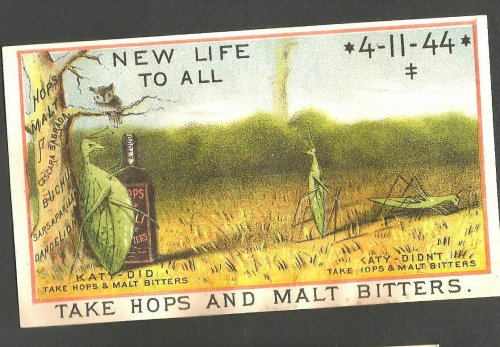 The Hops & Malt Bitters Company from Detroit, Mich. advertised heavily in the Michigan Weekly Expositor Newspaper from the years of 1883 thur 1886.

Below are some ads from the Michigan Weekly Expositor Newspaper.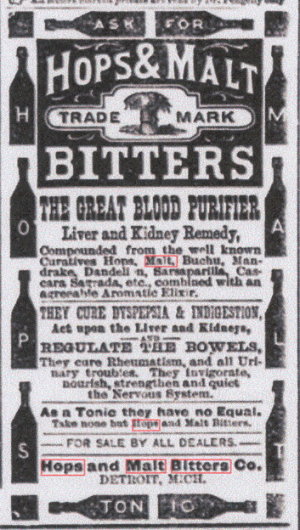 .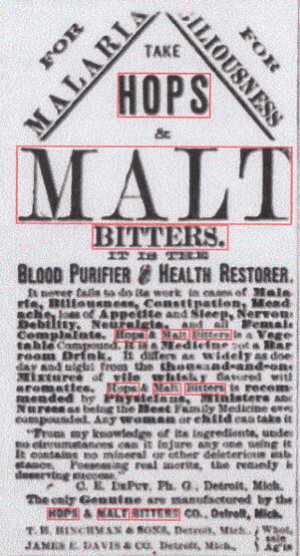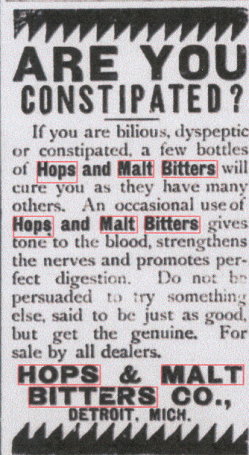 Below is a trade card.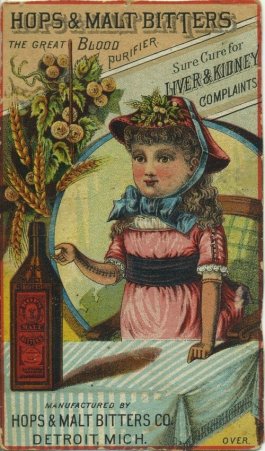 .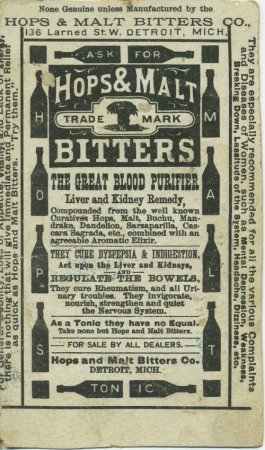 Below are photos of these bottles. This amber 9 ½ inch tall semi cabin bottle is embossed HOPS & MALT / TRADE ( motif sheaf of grain) MARK / BITTERS. HOPS / & / MALT / BITTERS on all four roof panels. Listed as very scarce.



.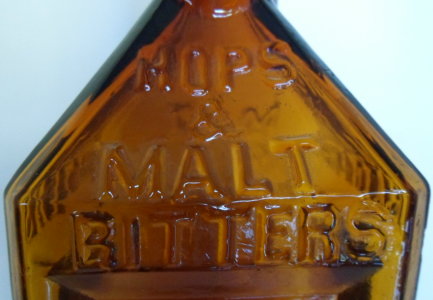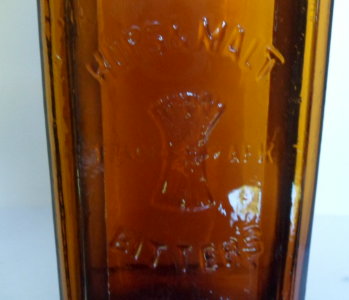 ...

Here is a more bolder embossing.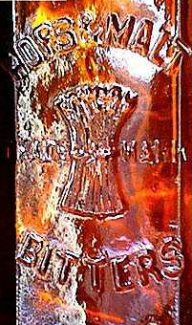 Here is another label.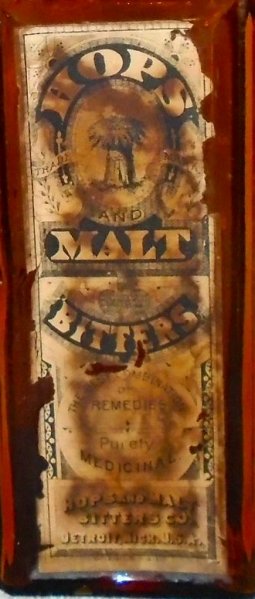 There is a 3 5/8 tall sample size bottle also. This is listed as very rare.

References:

www.chronicling america.loc.gov.

Rochester City Directories.

Bitters Bottle by Carlyn Ring & W. C. Ham.

Frank & Frank Jr. (Wicker) Bottle Collection.