DANIEL BENNETT & SONS: CRYSTAL GLASS COMPANY: FRUIT JARS

Daniel Bennett from England came to America 1842. He started a pottery manufacturing business in 1844 to 1869. At some point his two sons William Bennett and Mark Bennett would join him in the pottery business. In 1870 Daniel , William & Mark would form the Crystal Glass Company in Birmingham, Pa. later call the Southside of Pittsburgh. The company was located between 16th Street along Washington Street.

Below is a street map of the company.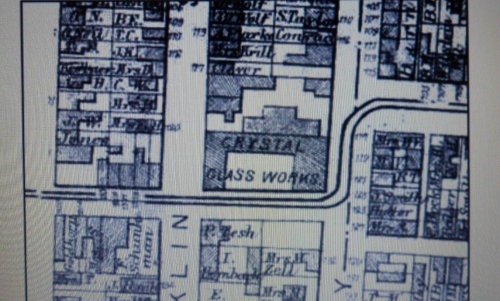 In 1872 the company applied for a patent for a glass press. By 1875 the company was producing table ware, lamps, chimneys, beer mugs, beer glasses, wine glasses and the "Crystal" jelly tumbler.

Below is a glass lid for the Jelly Jar courtesy of ebay.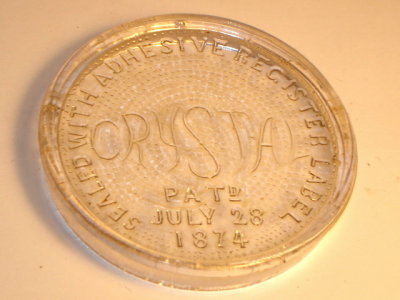 Below is an ad from 1877.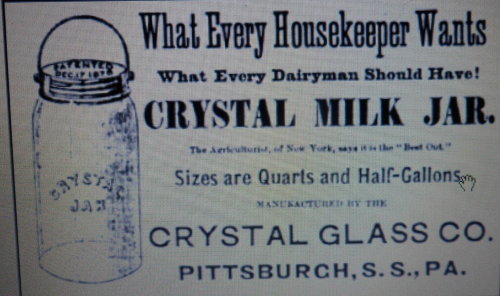 On December 17, 1878 they were granted a patent for a press mold to produce the glass lids for the Crystal Fruit Jar. These jars were made from flint glass. Pints, quarts, and half gallon jars were produced. The lids are marked Patented Dec 17 1878.

In 1880 the company was producing the Crystal Milk Jar in quarts and half gallons. These jars had a glass lid with a wire bail.

In 1881 the Independent Glass company also from Pittsburg was producing Crystal Fruit Jars for the Crystal Glass Company through 1882.

In August of 1884 there was a fire at the glass company. The Bennett's leased the Kings, Sons & Co. and restarted production in February 1885.

From 1884 to 1888 the company was at 1601 South Arah Street. Daniel was the president with William secretary and treasurer and Mark the business agent.

The last listing for the Crystal Glass Company was 1888. The Company failed along with the Independent Glass Company when the Farmers & Mechanics Bank of Pittsburg Failed in 1888.

Please note there are other Crystal Glass Companys other than this one.

Below are photos of a half gallon Crystal Fruit Jar.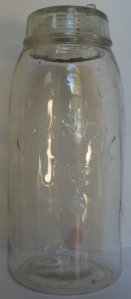 .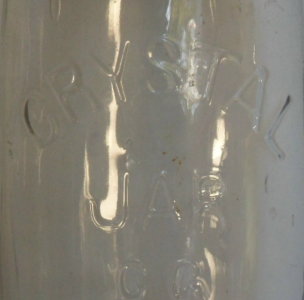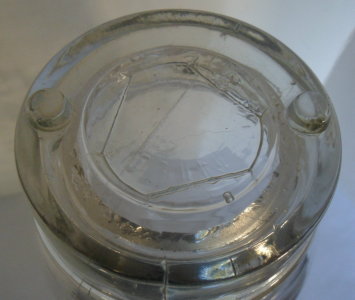 . Lid is marked Patent Dec 17 1878.

References:

Glasshouses and Glass Manufactures of Pittsburg Region 1795-1910 by Jay W. Hawkins.

1882 Pennsylvania Gazetteer and Business Directory.

Frank & Frank Jr. (Wicker) Fruit Jar Collection.