OLD DR. GOODHUE'S: ROOT & HERB BITTERS

Here is a bitters from Salem, Mass. The J. H. Russell & Company proprietor of Old Dr. Goodhue's Root & Herb Bitters prepared and sold this product for wholesale. This firm was located at No. 21 St. Peters Street Salem, Mass. This company was the successor of the Flint & Goldthwait Co.

There are labeled examples which lists prepared and sold at wholesale by the Flint and Goldthwait located at No.4 Cambridge Street also in Salem. This firm is listed as early as 1866 in the Salem city directory.

Below is an ad for this product.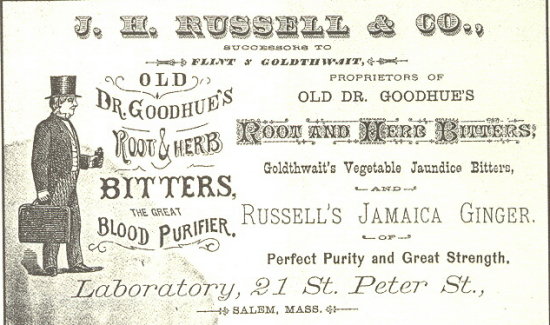 Below are photos of this aqua in color rectangular bottle embossed OLD DR. GOODHUE'S / ROOT & HERB / BITTERS // SALEM, MASS. // J. H. RUSSELL & CO. This bottle is listed as rare.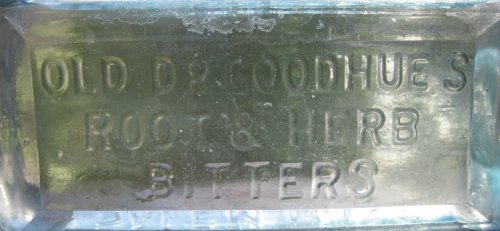 There also is a variant of the same bottle with I. H. Russell instead of J. H. Russell. This one is listed as scarce.

Below is a trade card.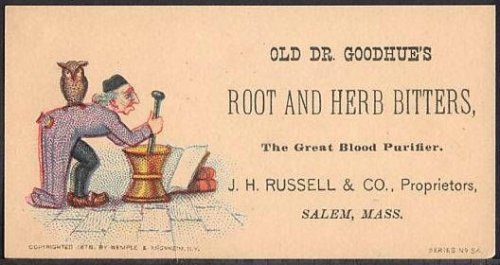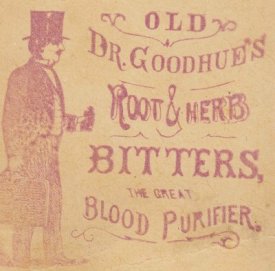 .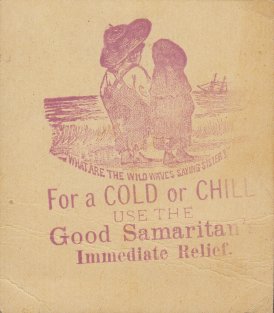 References:

Photos courtesy of ebay.

Bitters Bottle by Caryln Ring & W. C. Ham.