C.F. SPENCER PATENTED FRUIT JAR: ROCHESTER, N. Y.

Charles F. Spencer was born in Pennsylvania in 1844 to the parents of Apollos B and Locinda A. Spencer. Charles would marry Esther R. Gorsline on October 23 1855. Charles trade is that he was an inventor. Listed in the 1860 census as a "Patent Rights Dealer" and in the 1880 census is listing him as an inventor. He was the holder of at least six patents involving fruit jars or preservative cans along with many other patents involving a variety of his inventions.

Below is a list of patents that he held along with six of his father Apollos.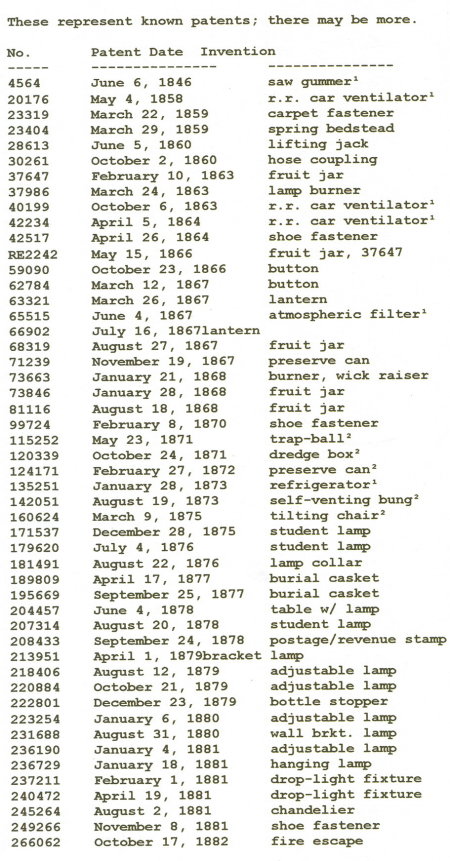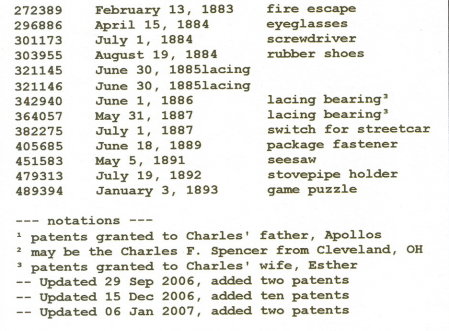 His February 10 1863 patent for his fruit jar was praised by the Union and Advertiser Magazine from May 14, 1863 for his hermetically sealed jar.

Below are photos of a 1 quart aqua in color and 8 ¾ inches tall Jar embossed C. F. SPENCE'S / PATENT / ROCHESTER, / N. Y. There are four variants of this jar.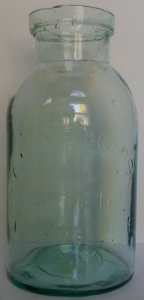 .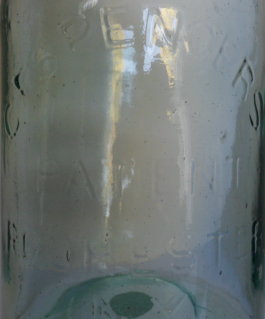 There also is a C. F. Spencer's Pat 1868 Improved Jar.

WM. S. Thompson and business partner Henry Schaffer had the sole rights to manufacture and sell Spencer's fruit jars and Spencer's Burners This Company was located at 51 State Street Rochester, New York. This company would sell one gross of 1 quart jars for 24 dollars retail and 33 dollars for a gross of half gallon jars retail price. The patent number for this jar was 37647 with the date of February 10, 1863.

Below is an ad from this company.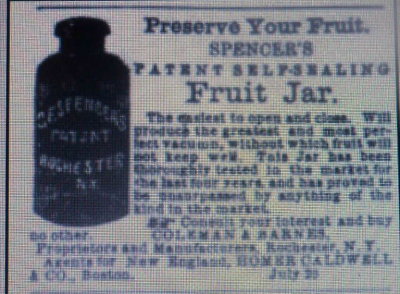 . At some point Coleman & Barnes was the Proprietor & Manufacture.

References:

Union and Advertiser magazine May 14, 1863.

www.thelampworks.com/spencer

www.archiver.rootsweb.com/spencer

Fruit Jar Red book 8 by Douglas M. Leyborne, Jr.

Frank & Frank Jr. (Wicker) Fruit Jar Collection.