PORT GLASS COMPANY: MUNCIE, INDIANA; FRUIT JARS

When you think about Muncie, Indiana and you are a fruit jar collector you think of the Ball Fruit Jar Corporation. But there were several glass companies producing all kinds of glass items. One of these companies was called the Port Glass Co.

John W. Port and his brother Thomas Port founded the Port Glass Company in 1892. This company was located in Muncie, Indiana. Here the company had hundreds of workers making fruit jars by hand. Today all that is left of the company is the Street called Port Ave.

Around 1903 the brothers closed the Port Glass Co. in Muncie and relocated to Belleville, Illinois. Here Machine made glass was produced. Some of the original molds were modified with the word "Port" being changed to read "Ball".

Muncie made jars had a ground lip and a shoulder seal. The wax sealer jars had a groove ring. Belleville jars are machine made with a smooth lip.

Below are photos of a jar made at the Belleville plant. This 1 pint jar is embossed PORT // MASON"S / PATENT / 1858. This jar is a smooth lip shoulder seal jar. These jars were offered in a pint, quart and half gallon size.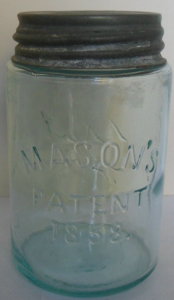 .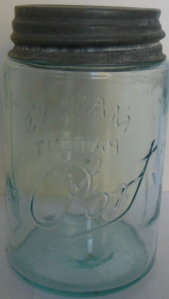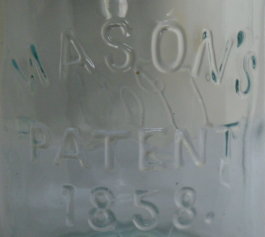 .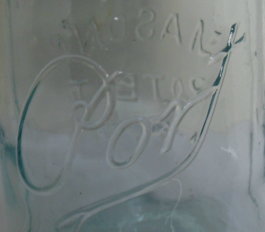 References:

Fruit Jars Red Book 8 by Douglas M. Leybourne, Jr.

www.minnetrista.net

Frank & Frank Jr. (Wicker) Fruit Jar Collection.