DR. CUMMING: H. R. STEVENS & CO.: VEGETINE

Dr. Cumming invented an Indian Remedy call Vegetine in 1851.

By 1871 H. R. Stevens Co. from Boston, Mass. would become the sole proprietor of Vegetine in 1871. From 1871 to January of 1878 Stevens started out using general issued proprietor stamps. Then a six cent black stamp was issued and delivered on November 24, 1880.

Below is a photo of this stamp.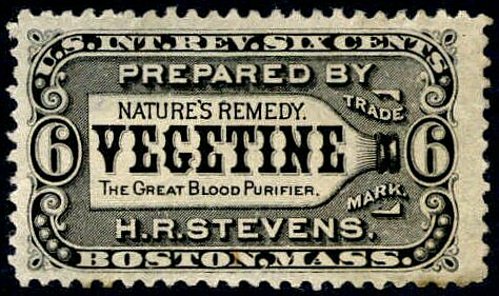 Below are some trade cards for vegetine.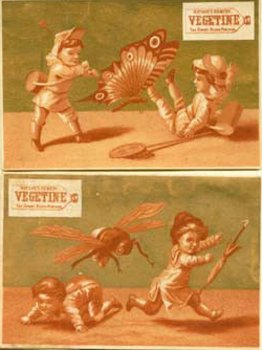 .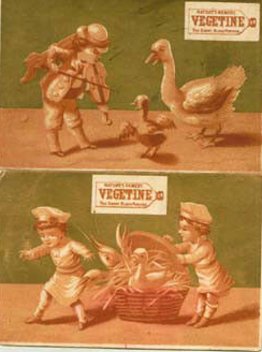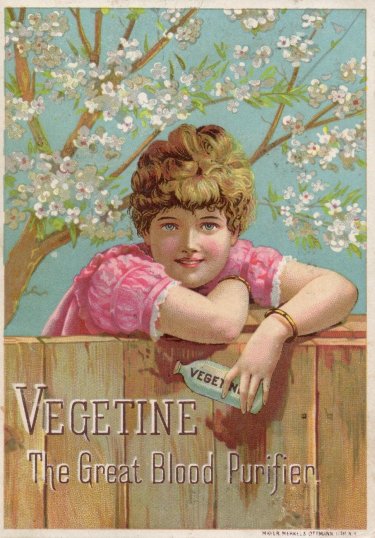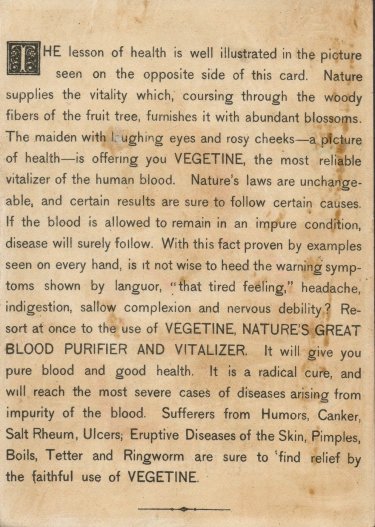 Also in 1878 Stevens became the proprietors of Dr. Soule's Oriental or Sovereign Balm Pill and Week's Magic Compound.

Below is a photo of a cent stamp.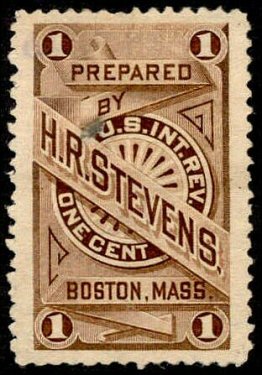 Below are photos of their oval bottle embossed Dr. Cumming / Vegetine.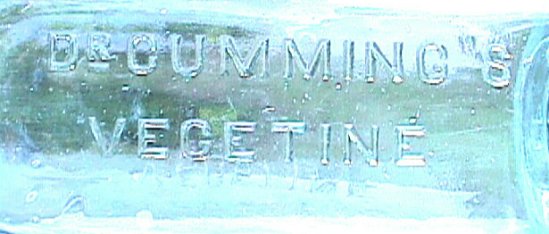 Below is the Vegetine dog named Major who was owned by the proprietor of Vegetine.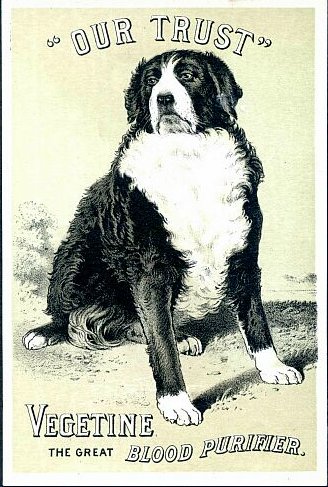 For more about Dr. Soule's refer to article # 77

For more about Week's & Potter refer to article # 311

References:

Bottle & trade card photos courtesy of ebay.

www.rdhinstl.com