S. B. GOFF: MANUFACTURE OF PATENT MEDICINES & BITTERS

Samuel B. Goff started a medicine manufacturing company in Camden, New Jersey in 1885. The firm was located at 104 South and Second Street. This company would become one of the largest and best in the States. In 1901 the company changed their name to S. B. Goff and Sons Co. Now the firm was located at Broadway on the corner of Bridge Ave.

Below is a photo of Samuel B. Goff.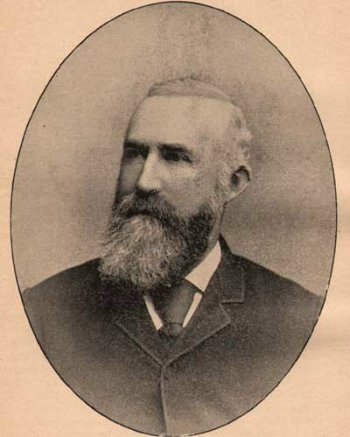 S. B. Goff was the president of the company from 1885 to 1912. Samuel B. Goff Jr. would become president of the company in 1912 and hold the position until 1918. Leon Goff would become the head of the company in 1918 until 1928. 1928 was the year the company closed.

Below are just a few of the many different bottles the company used.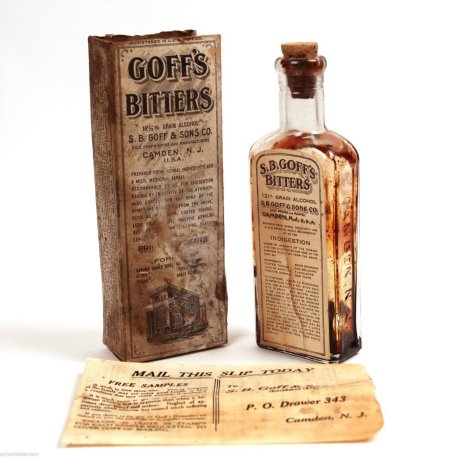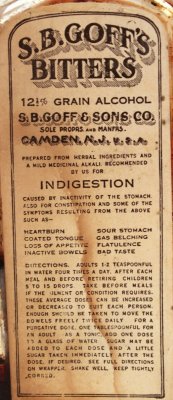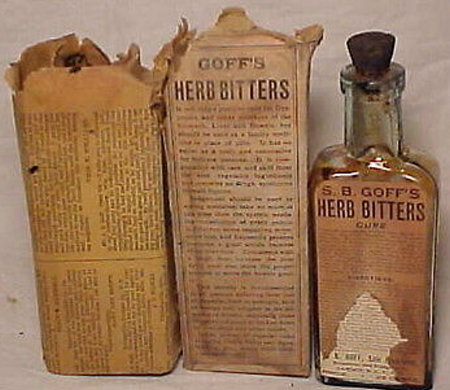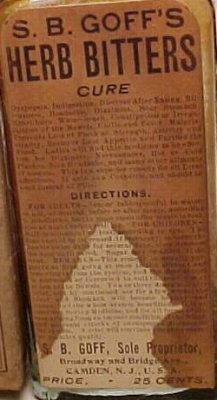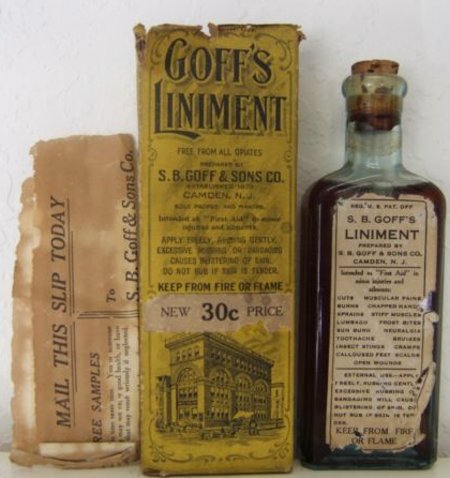 .



Below is a photo of their 60 x 100 foot four story building.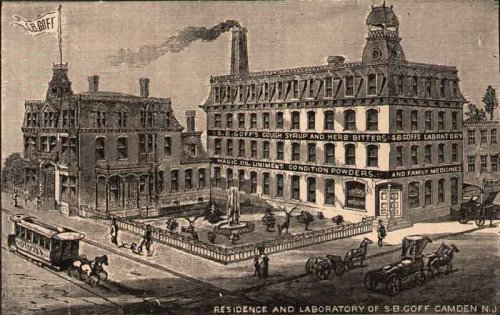 The S. B. Goff Company.

Other products from this company were.

Indian Vegetable Cough Syrup. Below is a trade card for this product from Aug 8, 1916.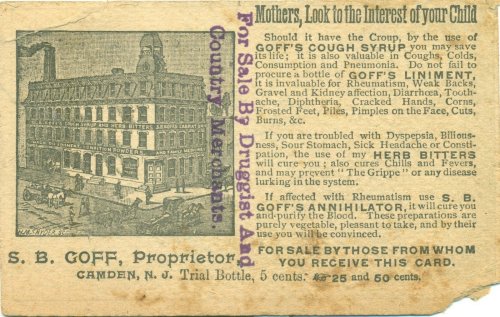 Great Dyspepsia Panacea.
Magic Oil Liniment.
Herb Bitters. Below is a trade card for this product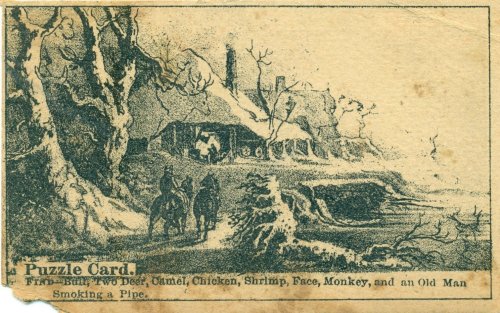 Condition Powders.
Rheumatism Cure.

References:

www.newjerseyhistory.com

Photos of bottles & trade cards courtesy of ebay.