CHEVALIER ANGELO M. F. GIANELLI: ROYAL ITALIAN BITTERS

Chevalier Angelo M. F. Gianelli was born in Genoa, Italy on December 2, 1832. He Graduated from the Nazionale College in Genoa. In 1852 he entered the Sardinian army. Two years later in 1854 he volunteered for duty in the Crimean War receiving his discharge in 1856.

Below is a portrait of Chevalier Angelo M. F. Gianelli.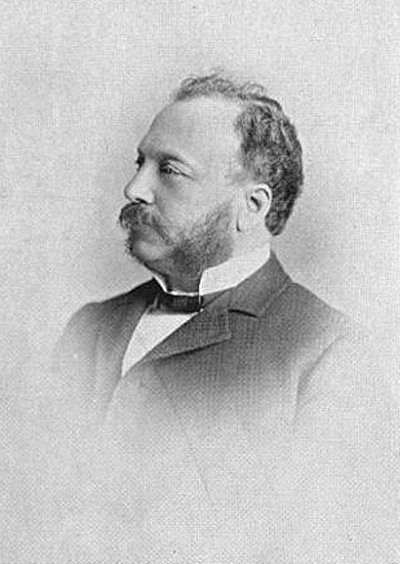 In 1856 he moved to Montreal, Canada. By 1870 he was appointed consul for Italy's Quebec Province. During this time period he also was the proprietor of the Cosmopolitan Class Hotel Restaurant located at 12 Place D'Armes.

Below is an ad from the Ottawa Times Oct. 15, 1867.





He also founded the A. M. F. Gianelli & Co. which involved shipping agents and commission merchants. This warehouse was located at 158 Fortification Lane with his office at the Hotel Restaurant address 12 Place D'Armes. He would move to Toronto in 1885 and resign from the Consul duties. For his contribution for serving his country His Majesty King Humbert named him Honorary Consul for Life.

Below are photos of a 13 3/8 inch tall bottle embossed ROYAL / ITALIAN BITTERS / REGISTERED / (Shield, Crown and Spear Motif) / TRADEMARK / A. M. F. GIANELLI / GENOVA. The color is a medium pink amethyst. These bottles are also seen in the colors of puce and rose.



.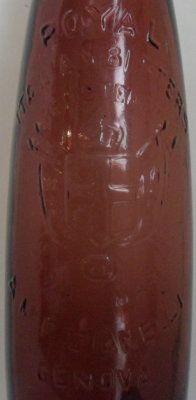 .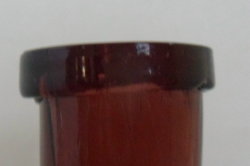 Below is a photo of a label.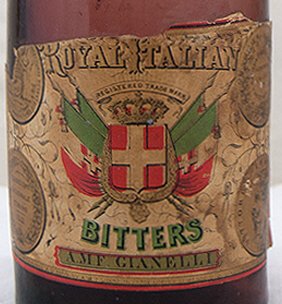 References:

www.peachridgeglass.com

Ottawa Times Oct. 15, 1867.

The Canadian Album.

Frank & Frank Jr. (Wicker) Bottle Collection.