DR. TOWNSEND'S SARSAPARILLA

Samuel P. Townsend was an apothecary and physician who also was the inventor of Dr. Townsend's Sarsaparilla. Samuel's father William C. Townsend who retired from the drug business and moved to Albany, New York in 1839 to help his son in his new venture. William contacted a local distiller named Robert Bach and obtained the necessities needed in bottling his son's Sarsaparilla .

Samuel's brother Tappen would join in the family business. By 1841 the sarsaparilla was doing quite well and demand for his sarsaparilla medicine was thriving.

By 1843 the brothers acted as their own agents. Samuel's other brother Stephen would enter into the business and by 1845 was traveling and recruiting general agents.

Samuel would get a patent for his Sarsaparilla medicine in 1846. Samuel's other brother John P. open a drug store in Albany were all the brothers lived.

In 1855 Samuel sold the rights to his Sarsaparilla medicine to Foster Nostrand who also continued with the products success.

These bottles are very sought after by collectors. There are several mold variants and shades of colors. You can achieve quite a few of bottles in a nice array of colors.

Below are photos of an early smooth base variant just missing the pontil era. Possibly an Australian variant.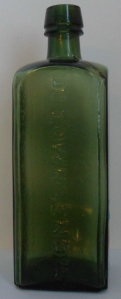 .

.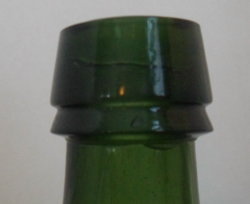 Below is a tradecard.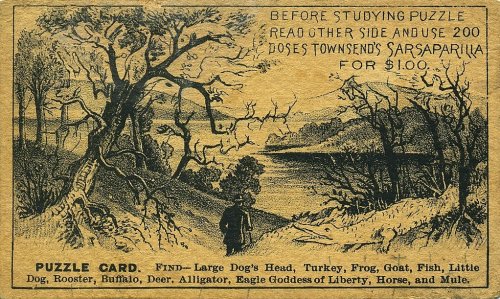 References:

AB&GC Magazine (Article by Richard Ciralli) July 2013.

Frank & Frank Jr. (Wicker) Bottle Collection.