HENRY SHARP & SONS: LEEDS MINI SEMI CABIN: ENGLISH

Henry Sharp was registered as a chemist on May 12, 1876 but was in business since August 1, 1868. He was located at North Hall Street in Kirkstall, Leeds England. Some of his products were dyes for straw hats, furniture creams and boot polishes.

Below are photos of his Mini Semi Cabin Bottle.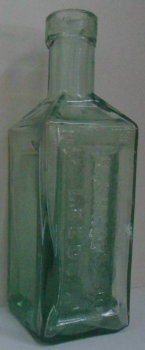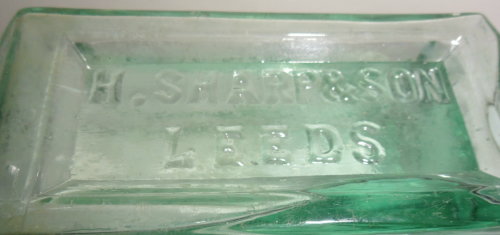 Below is a grouping of some of his bottles courtesy of Simon Jackson.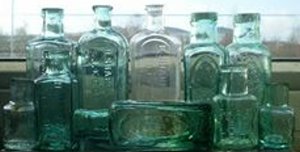 References:

Frank & Frank Jr. (Wicker) Bottle Collection.

Photo of Sharp bottle grouping Simon Jackson.