W.F. & A. W. GREELEY: GREELEY'S BOURBON BITTERS - BARREL

The Greeley brothers put their Bourbon Bitters in a barrel shape bottle with ten ring above and ten rings below the embossing. These bitters barrels come in the colors amber, puce, plum, cherry, pink and copper all being common colors. The color green is scarce and the colors aqua and yellow are rare.

Below are photos of a GREELEY'S BOURBON BITTERS barrel in a cherry puce color.



.

.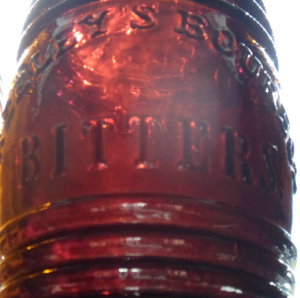 Below is a label.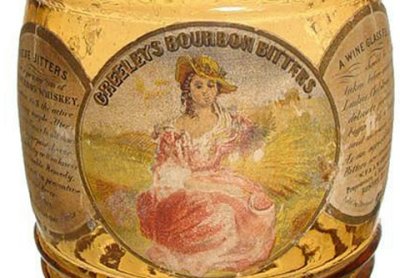 Photo courtesy of Peachridgeglass.

Below are some ads for this product.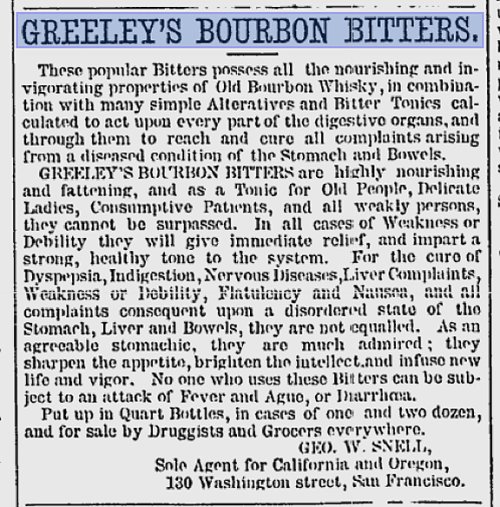 . Geo. W. Snell Agent for Greeley's Bourbon Bitters.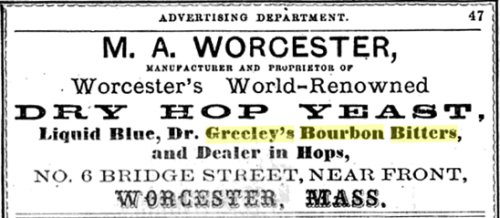 . This ad is from 1867 and stating that M. A. Worcester as the proprietor.

There is also a Greeley's / Bourbon Whiskey / Bitters / Greeley's. In a barrel also.

References:

Bitters Bottles by Carlyn Ring & W. C. Ham.

Frank & Frank Jr. (Wicker) Bottle Collection.



.


.