AMERICAN OR BRITISH BLACK GLASS MALLET

First off Black Glass is not the color of black glass. It is either dark olive green or dark amber mainly from the impurities in the glass. These free blown bottles can date from the 1600s to the early 1800s and are ful of crudeness.

Here is an American or British Blown Black Glass Mallet dating from 1790 to 1820 est. This bottle has a smaller sand pontil and has a very interesting applied glass string top. At first glance you would think the bottle is from the 1700s by the apearense of the applied sting top. But the smaller sand pontil dates it much later. The sand pontil from the early 1600-1700s are a large 2 inch or more sand pontil in size.

Below are photos of this bottle.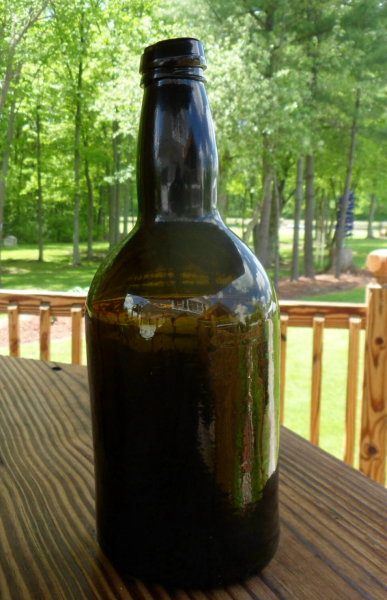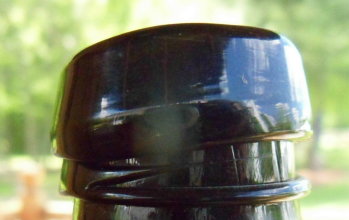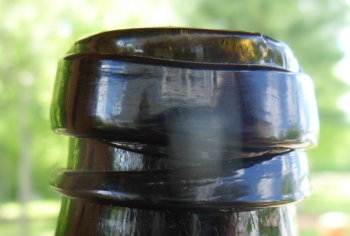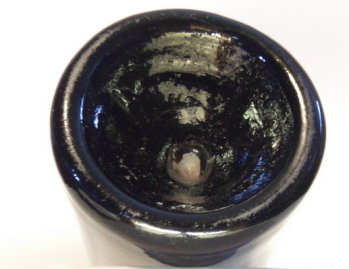 References: Frank & Frank Jr.(Wicker) Collection