HARZER KRAUTER BITTERS: HERMAN G. ASENDORF: BROOKYLN NY.

Herman Asendorf was the sole proprieter of Old Brother Whiskey, Meadow Creek Whiskey and Harzer Krauter Bitters. This company was called the Herman G. Asendorf Import and Wholesale Wine & Liquor Merchant. The firm was established in 1892 and was located at 983 Manhatten Ave 156 Huron Street Brooklyn, Ny. The company was in business until Prohibtion was passed.

Below is there rectangular bottle embossed HARZER KRAUTER BITTERS // HERMAN G. ASENDORF BROOKLYN, NY.



.



Below is a advertisement from the Daily Star December 24 1918 Brookyln, NY.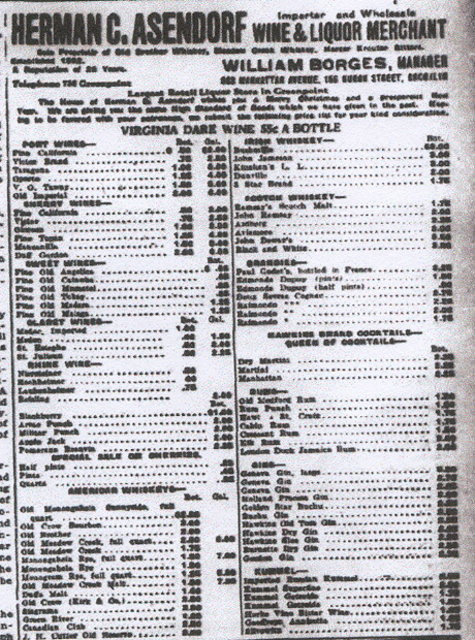 Below is a dose glass for Harzer Krauter Bitters.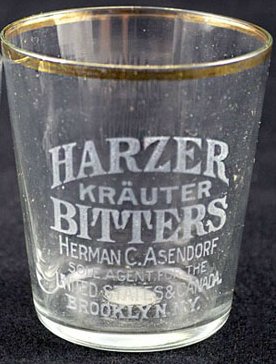 The name for Harzer Krauter Bitters come the the Harz Mountains in northern Germany. These mountains are th highest in northern Germany.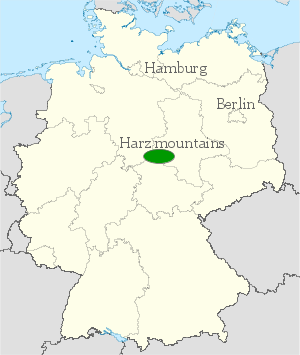 References:

Frank & Frank Jr. (Wicker) Bottle Collection.

wikipedia.org



.