ELIJAH BAKER: E BAKER'S PREMIUM BITTERS: RICHMOND,VA.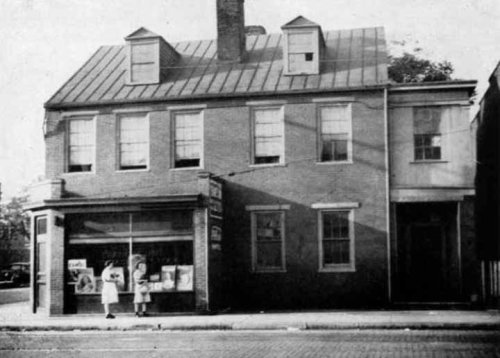 Elijah Baker was the proprietor and manufacturer of a well known Bitters medicine from Richmond, Virgina. He was born in 1809 and did very well with his Bitters medicine. In 1865 he claimed that his estate was worth twenty thousand dollar and before the emancipation prociamation he was the owner of fiftheen slaves.

Elijah Baker ran his business from his residence. This two story home was built in 1850 and had a porch entrance unique in architectural style for Richmond. In March of 1862 the Confederate President Jefferson Davis declared martial law in Richmond. General John Winder was put in charge of the city. The first order was to forbid the sale of liquor in the city. Shortly after Elijah Baker's Premium Bitters was seized. Shortly after the end of the civil war Elijah would start manufacturing and selling his bitters medicine again.

Elijah Bakers would receive a presidential parton from President Andrew Johnson in July 29 1865. He filed a petition for amnesty on July 18 1865 and ten days later it was granted. The reason for amnesty was because he was acused of taking part in the late rebellion against the goverment of the United States.

Below are photos of a smooth base example of a E. BAKER'S / PREMIUM BITTERS / RICHMOND, VA. The early variants have a open pontil or a iron pontil.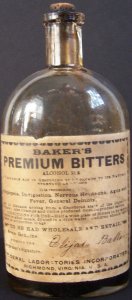 .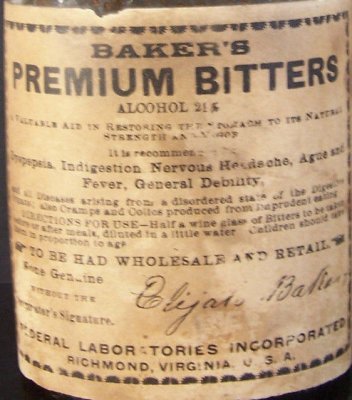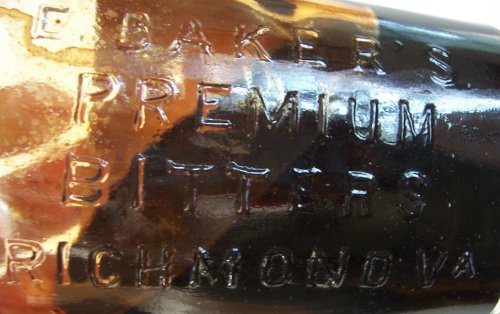 Elijah Baker's grandson Elijah Jr. would take over the business manufacturing and being the proprietor well into the 1890s Below are some Elijah Baker Jr. advertisements from 1894.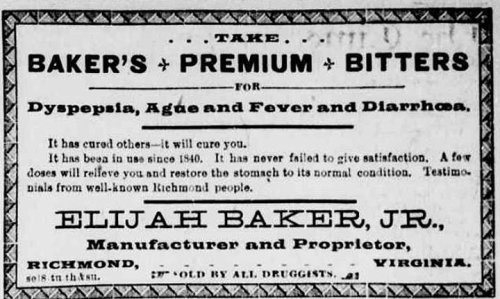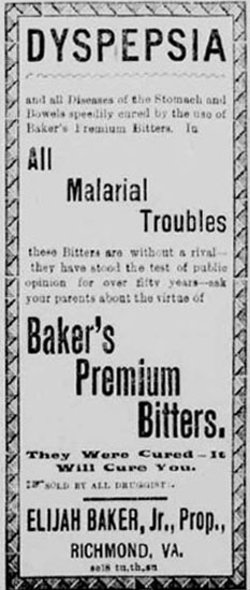 ..........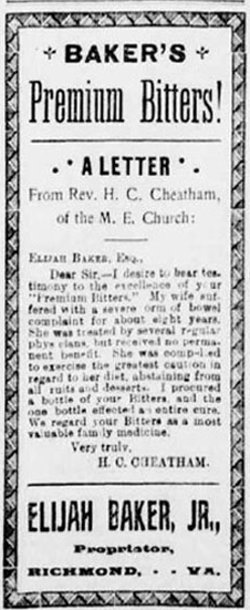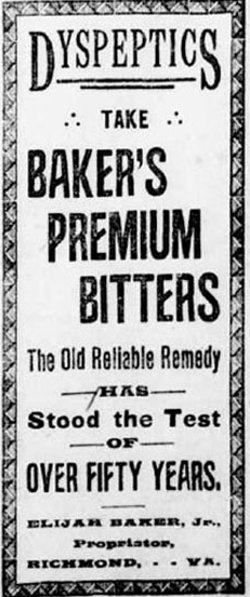 References:

www.peachrigeglass.com

Generation Times: Presidential Pardon: by A. Gates

Photes of this bottle courtesy of ebay.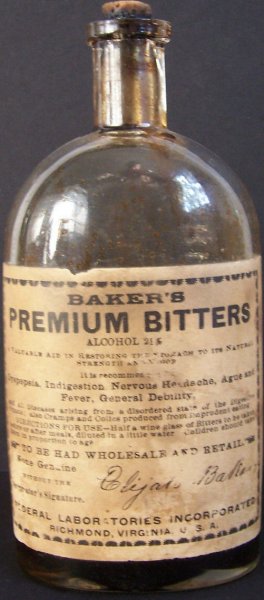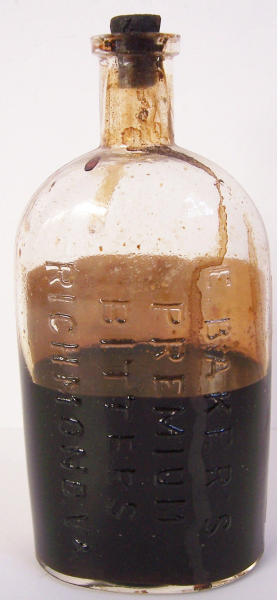 .