T. J. DUNBAR & CO.: DEALER IN WINES : BOSTON, MASS.

Here is what I found in the Boston Business Directories.

This company had three locations acording to the directories.

Between 1845 though 1850 its listed that Thos. J. Dunbar and his brother Peter Dunbar were Truckmen. There address was 17 Custom House in Boston.

1852 listed as T. J. & P Dunbar & John Muzzy dealers in wine located at 70 Broad Street.

1855 listed as Dunbar Thos J. & Co and John Muzzy- Wines located at 4-Custom House Street.

1857 listed as Dunbar T. J. & Co. located at 4-Custom House Street.

From 1865 though 1875 listed as Thomas J. & Co. - Wines located at 70 Broad and 613 Washington Street.

Listed in the 1871 Boston Almanac #30 as T. J. Dunbar & Co. located at Hollis Street.

Below is a trade card from this company.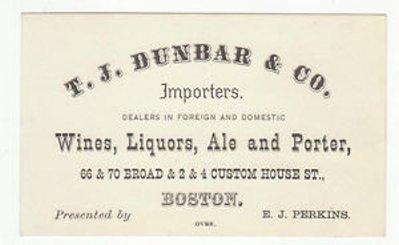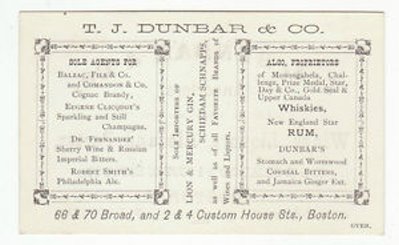 Below is just one of the companies bottles. This unlisted 12 inch tall and dark green in color lady leg bottle has a pontil and has a unusally different applied top.



.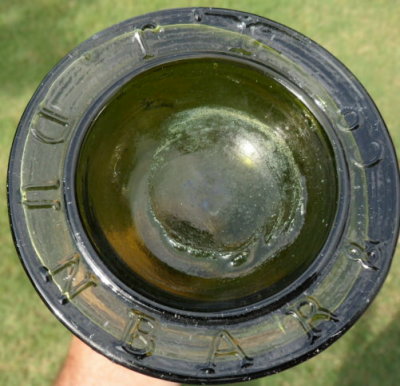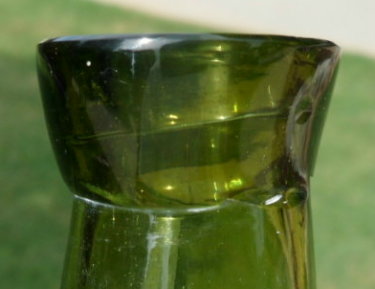 Other embossed bottles the company used were. T. J. Dunbar & Co. 9 1/2 inch tall cylinder with a rolled lip.

T. J. Dunbar & Co. Cordial Schnapps Schiedam. This bottle was square in shape and 9 3/4 inch tall. It was from 1855-1865.

T. J. & Dunbar & Co. Gin (Cock) Tail. Square in shape and was from 1860-1870.

Wormwood Cordial Dunbar & Co's Boston. Square in shape roped corners and is 9 1/4 tall. Aqua in color.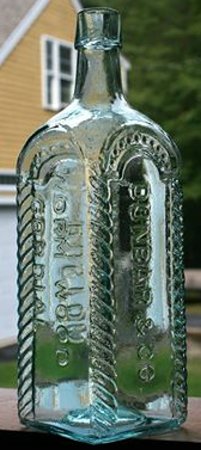 .Photo courtesy of Michael George.

References:

Boston Business Directories.

Boston Almanac 1871.

Antique American Medicine Bottles by Matt Knapp.

Frank & Frank Jr. (Wicker) Bottle Collection.