ROYAL HAIR RESTORER

From a label "Prepared by A. M. Copper Successor to Rice M.F.G. CO. 20 SO. 30TH St. Phila, PA".

This product was advertised and sold by a Madame Bate in her Hair Parlors in Norfolk, Va. from 1900 to 1921.

Below are two ads advertising this product.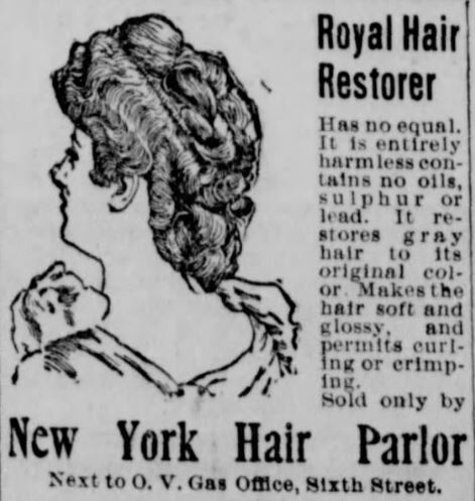 .From the Evening Review Liverpool, Ohio 1904.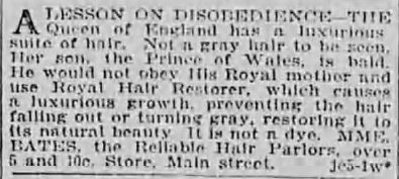 .From the Virginian Polit Wedsday June 6, 1900.

Below are photos of this 7 1/2 in cobalt in color rectangular bottle. It is embossed Royal Hair Restorer.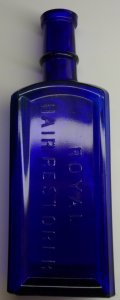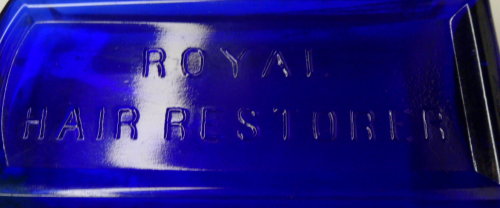 References:

Frank & Frank Jr. (Wicker) Bottle Collection.