F. W. KINSMAN: DRUGGIST: AUGUSTA ME. & NEW YORK

Fredrick Kinsman was born in Augusta, Maine on August 10, 1862. He was the son of Frank W. Kinsman Senior and Octavia Greel Kinsman. He attended the local public schools and began his professional study in the Bondoin Medicial School at the age of 20.

He succeeded his father F. W Kinsman Senior as proprietor of the well know Kinsman Pharmacy. Who established his drug business in 1850 according to some newspaper ads. His father F. W Senior was listed in the 1870 Cenus as a druggist. In 1873 the Scientific American Vol. 28 lists a trademark for his product "Cavan Balsam". Another product was their Adamson's Balsam which was advertised in many newspapers across the country. Fredrick's brother F. W. Jr. was part of the business later on with Fredrick being the senior partner. In 1891 he established the Capital Drug Co. in Augusta, Maine, manufactures of proprietitory medicines. The business was located at No. 242 Water Street in Augusta.

Fredrick's son Charles Penny Kinsman was born on April 28 1884 in Augusta. He attended the Bowdoin College and graduated in 1907. He worked for a for Mason and Lewis dealers in stock and bonds before joining his father Fredrick in the drug business. The Kinsman's business was very successful and would open other location. In 1903 the New York offices was started.

Below are some ads.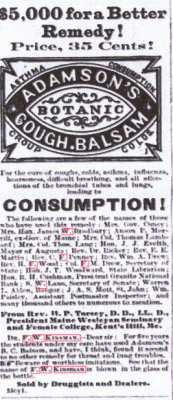 .From the Alpena Weekly argus March 26, 1879.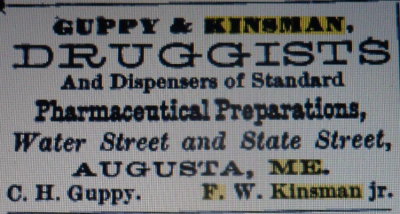 . From the Maine State year book 1882. Notice C. H. Guppy must have been a partner.



. Notice the business sold over 20,000 bottle of Kilmer's Swamp Root. From the Minneapolis Journal Nov. 21, 1901.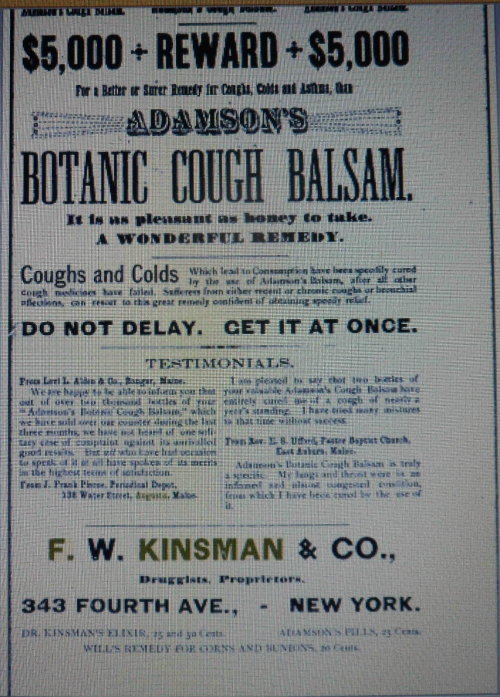 . From the Pharmaceutical Vol. 28, 1903.

Below are just some of their bottle.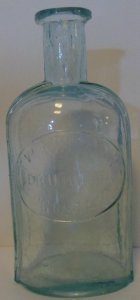 .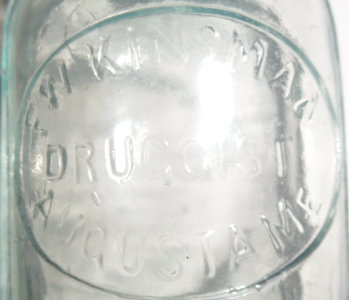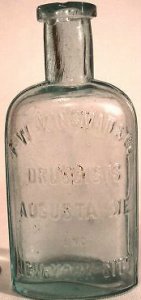 .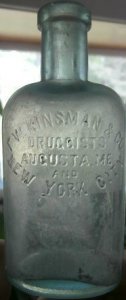 .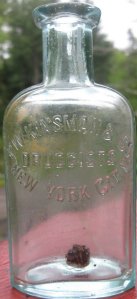 References:

Maine Biographies, Excerpted from the Maine History by Harrie B. Coe.

The Minneapolis Journal Nov 21, 1901.

Alpena weekly Argus March 26, 1879.

1882 Maine State year book (ad).

Pharmaceuticail Vol. 29.

Scientific American Vol. 28. April 19 1873.

Some photos courtesy of ebay.

Frank & Frank Jr. (Wicker) Bottle Collection.