BLOWN THREE MOLD GEOMETRIC INK (G11-16): COVENTY GLASS WORKS

Below are photos of a G11-16 Blown Three Mold Geometric ink bottle.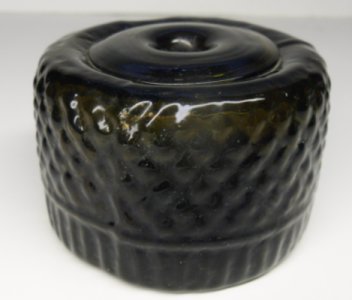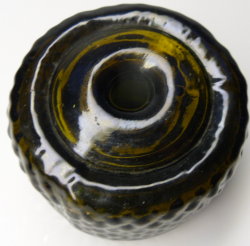 .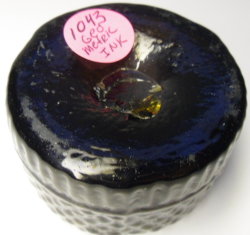 These style of ink bottle were produced between 1820 to 1840. Shades of olive amber and olive green, almost black and yellow amber are common colors. The color clear is rare and the color cobalt extremly rare.

Sometime around 1813 a group of businessman from Coventy and Hartford, Connecticut formed a glassworks company. Around 1820 a glassmaker named Thomas Stebbins was running the daily operations with Rufus Chamberlian joining the company later on. By 1849 the glassworks was called Chamberlian & Turner. Also in 1849 the glassworks would close its doors due to the lack of wood to fuel it furnaces.

The glassworks primary products were flasks but also made inkwells, snuff, porters, wine and blacking bottles. Jars of all sizes and shapes along with demijohns and medical bottles. Some chestnut and sunburst flasks were also produced there.

Here are two different sizes.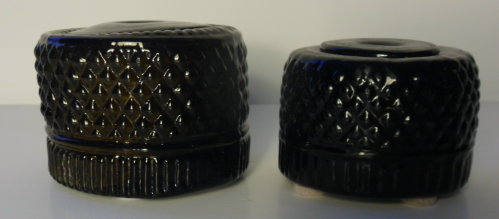 References:

Mckearin & Wilson 1978.

Frank & Frank Jr. (Wicker) Bottle Collection.