JOSEPH BURNETT: BURNETT'S COCOAINE BOSTON ( FOR THE HAIR)

Joseph Burnett was born on November 11, 1820 in Southboro, Mass. He would attend college at the Worcester, Mass. College of Pharmacy and graduate in 1840. He started working in Boston for Theodore Metcalf who was a dealer of drugs and toilet articles. After a while he became a partner in the business and in 1847 would open his own business.

Joseph's business was listed as a Apothecary and was located on Tremont Street in Boston from 1846 to 1957. In 1857 he partnerd with William G. Edmonds and the company became known as the Joseph Burnett & Co. He would move the businesss to 27 Central Street.

Joseph married Josephine Cutter in 1848. they would have 12 chrildren , seven daughters and 5 sons. Two of his sons Robert and Harry would join in in the business. Joseph would pass on August 1894 in Southoro,Mass.

Besides his famous Burnett's Cocoaine for the Hair he also sold flavoring extracts, asthma remedy, perfumes and freckle remover.

Joseph Burnett invented his Burnett's Cocoaine for the Hair in November 1856. He would sell this product for over 45 years. It was one of the most successful hair preparations of the 19th century. Below are some photos of these bottles.





Below are some advertisements for this product.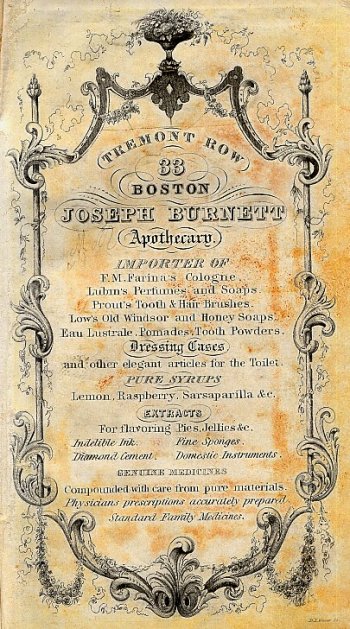 . From 1850.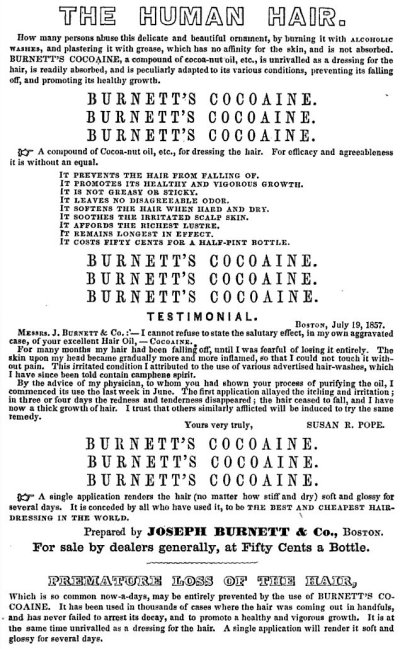 . From 1859.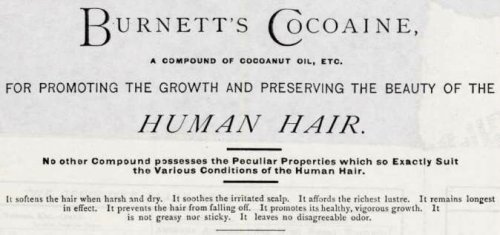 From 1880.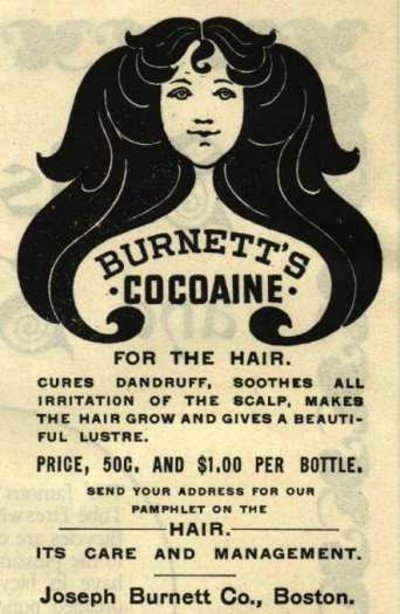 . From 1895.


References:

National Cyclopadia of American Biography.