NASH-UNDERWOOD INC. CHICAGO: HAPPY TIME MUSTARD & RELISH : FIGURAL BANK JARS

Below are photos of some of these figural bank jars.

From the 1920s.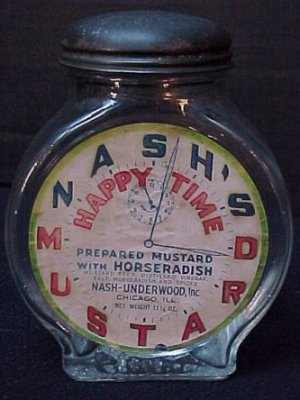 .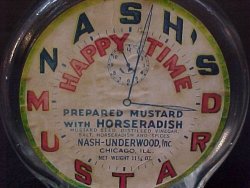 Below is the Lucky Joe Louis jar. He was the 1937 boxing heavy wait champ. The jar was patented in 1938.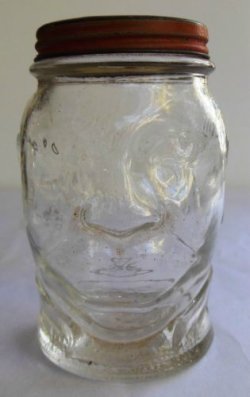 .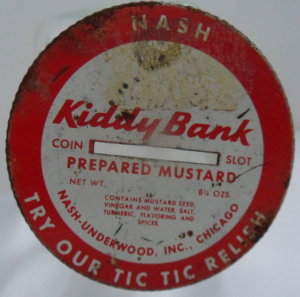 Below a clock and Donald Duck jars.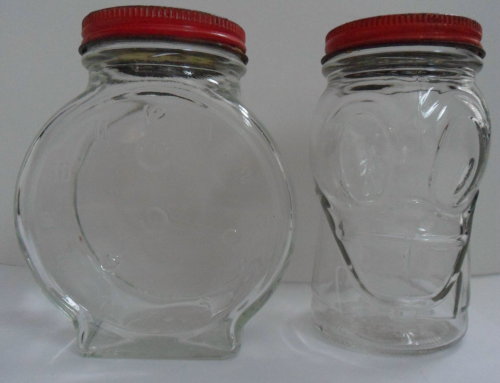 References:

Some photos courtesy of ebay.

Frank & Frank Jr (Wicker) Bottle Collection.