CRESCENT SARSAPARILLA: 100 DOSES 50 CENTS

The Crescent Drug Company was owned by Henry M. O'neil. The company was located at 629-631 Broadway Street New Jersey. He sold the company to a Mr. Hansen from New York in 1895.

Below are photos of one of these bottles. It is embossed Crescent / Sarsaparilla / 100 Dose 50 Cents // Crescent Drug Co. / Newark, N.J.








Below is a ad from the Bloomfield Citzen Saturday May 18, 1889.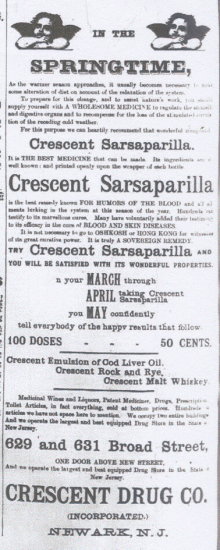 Below is a ad from the The Daily Home News New Brunwick, N. J. May 8, 1889.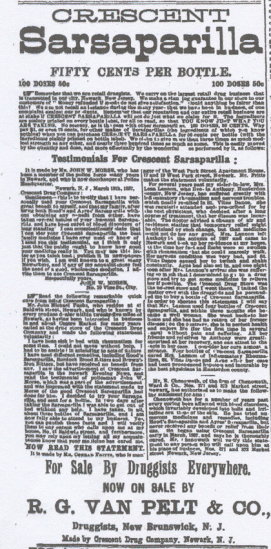 References:

Western Druggist Vol.17.

Frank & Frank Jr. Bottle Collection.