POISON BOTTLES

Sometime in the mid 1800's, poisonous substances came onto the market to control plants and vermin, and as surface cleaners. To prevent mishaps, poison bottles were given distinctive features, which today make them fun to collect. Colors like cobalt blue, inky black, and dark green ensured they were easily recognizable. So did raised lettering or inlays of the words 'POISON', 'DEATH' and NOT TO BE TAKEN. Patterns included latticework, deep grooves, geometric shapes, and most commonly, the skull and crossbones.

Below is a grouping of some common poison bottles.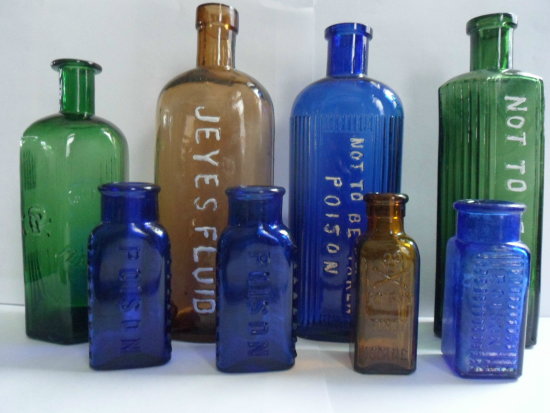 References:

Frank & Frank Jr. (Wicker) Bottle Collection.