J. SCHROEDER'S B.. W. B. CO.: ST. LOUIS, MO.: WEISS BEER

This company was brewers of Berliner Weiss Beer. The company was located at 834 Chouteau Ave. from 1888 to 1890. The company would move to 1013 Paul Street and continued opperations until 1917 when they closed the brewery.

Below are photos of this green blob top . Its embossed J. Schroeder's / B. W. B. Co. / St. Louis, Mo.



.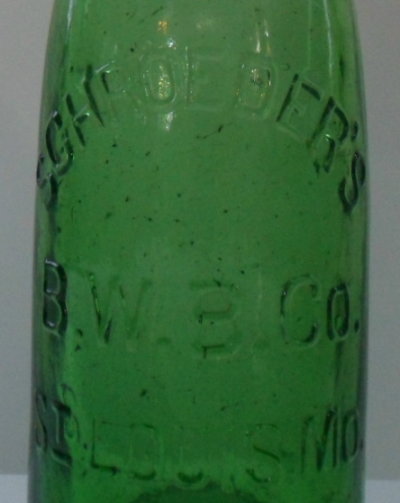 References:

www.ricksbottleroom.com

Frank & Frank Jr. Bottle Collection.