COLUMBIA BREWERY:WEISS BEER: ST. LOUIS

A group of businessmen in 1891 formed the Columbia Brewery. This big red brick building was built in 1891 with a exspanion being done in 1901-1902.

In 1948 the Falstaff Company purchased the Columbia Brewery. Falstaff name this building Plant # 5. This plant continued to produce beer until abandonng the plant in 1969.

Below are photos of just two of the bottles the company used.

Columbia / Weiss Beer / BWY / St. Louis, Mo. / Imported Berlinger.



.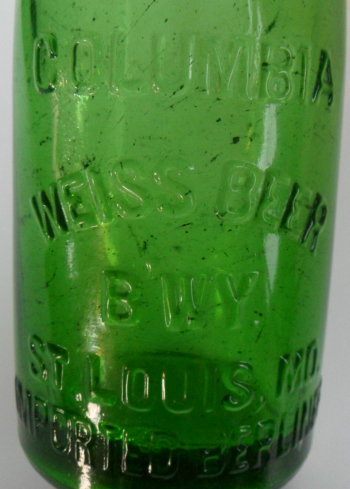 Columbia / Weiss Beer / Brewery / St. Louis, Mo.





Here is a picture of the Brewery.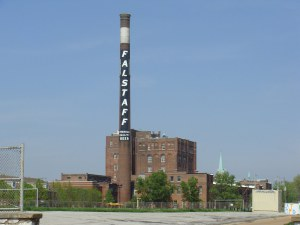 For more information about the Columbia Brewery refer to Article 95: Columbia Weiss Brewery. This article has conflicting information.

References:

www.ricksbottleroom.com

Frank & Frank Jr. Bottle Collection.