W & Co. N. Y. : PINEAPPLE BOTTLES

These pineapple shape bottles come the the colors of amber, topaz, aqua, blue green, yellow olive, olive green and green. These bottles are sought after by advanced bottle collectors trying to achieve a color runs.

There are pineapple bottles that are embossed W & Co N.Y with have a open pontil or a iron pontil. Below are photos of one with a open pontil.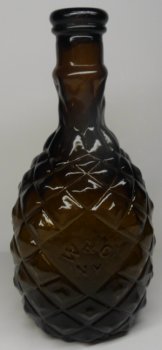 .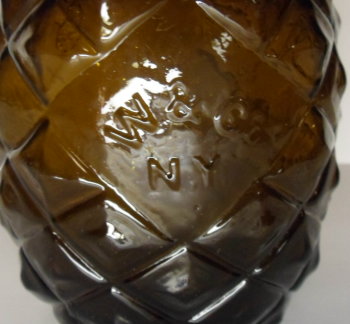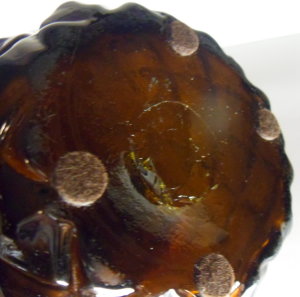 There also are ones with J C & Co. with a rough pontil and a J. F. L. Capital Bitters.

To see some unembossed pineapple bottles refer to article #228.

References:

Bitters Bottles by Carlyn Ring & Bill Ham.

Frank & Frank Jr. Bottle Collection.