OSWEGO BITTERS: OSWEGO NEW YORK

SwaGeh is an Oswego Indian word. Oswego Bitters: This former burial ground has been interning the dead here since the 1700s, when Oswego Bitter was settled northwest of the village of Camillus.

The lable reads "The cheapest and most efficacious medicine in the world. These Bitters were produce by W. J. Austen & Co Manufactures Oswego, New York. The bottle reads OSWEGO BITTERS (motif star) 25 ( motif star).



. Glass Works Auction.

Below are photos of this 7 inch oval flask bottle.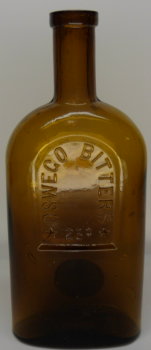 .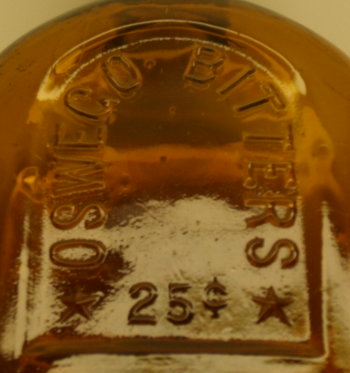 . From 1884.

In 1882 William H. Burt bought the trade mark for Austen's Swa-Geh Bitters from W. J. Austen & Co.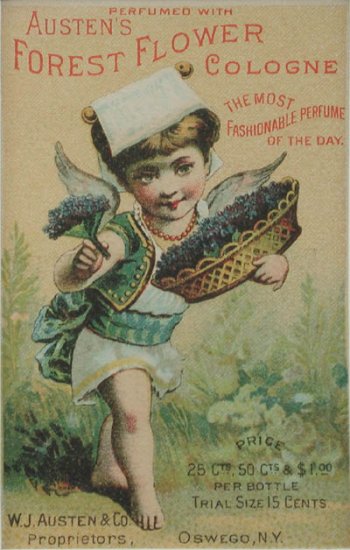 There is a extremely rare variant with the embossing uside down. This bottle is ( 9 3/4 inchs in height.

References:

Bitters Bottles by Carlyn Ring & Bill Ham.

Frank & Frank Jr. Bottle Collection.