STEELE'S NIAGARA STAR BITTERS

Steele's Niagara Star Bitters – Lockport Glass Works embossed motif of an eagle in flight and an embossed 5 pointed star. The product was made at the well known Lockport Glass Works. The People involved: John W. Steele, Wallace W. Steele, George A. Torrance, the Hon. Richard B. Hoag and Benjamin Fletcher.

JOHN W. STEELE: NIAGARA STAR BITTERS John W. Steel was born in the town of Royalton Niagara County, on September 10th, 1821. In 1837 at the age of 16 he moved to lock port, New York. He always was engaged in business from the time when he came to Lockport. At 18 years old we find that he was a foreman over a portion of the construction gang on the Erie canal. He afterwards went into the livery business, and from that into the wholesale liquor business with Messrs S. R. DANIELS and S. W. LACKOR, under the firm name of S. W. LACKOR & Co. He after this compounded the celebrated Niagara Star Bitters, and, with Mr. R. B. HOAG and Capt. B. H. FLETCHER, under the firm name of FLETCHER, HOAG & STEELE, was engaged in their manufacture and sale for a long time. He built the large brick Central Block, an ornament to the city, in 1873, and also erected the large malt house of HOAG & STEELE, now the property of R. B. HOAG, on Grand street. The last business that he was prominently connected with was the large lumber business of STEELE, WELLS & Co.

John W. Steele would pass away on June 7 1882. The supposed cause of death was cancer of the stomach, but a post mortem examination this morning disclosed the fact that the cause of death was a degeneration of the liver, kidneys and spleen, and a general breaking down of the system. Mr. Steele leaves a wife, two sons, Charles and Wallace W. Steele, both married and living in this city; Also, one daughter, Miss Sophronia Steele. Wallace W. Steele was the son of John W. Steele the proprietor of Niagara Star Bitters. Wallace was was one of Lockport's leading wholesale liquor men. He was born in Lockport, N.Y. on September 10, 1849, and has always resided in that city. He attended the Lockport public schools and afterwards took a thorough course at the Rochester Business College. His first business experience was with the wholesale liquor firm of John W. Steele & Co., in which he remained as a partner until 1878, and upon the organization of the succeeding company, became the senior member of the firm of Steele, Torrance & Co., which continued until 1883, when Mr. Torrance and Hon. R. B. Hoag retired, and since that date he has conducted the business alone under the name of L.L. Steele.

In November, 1872, he was married to Lydia L. Freeman, daughter of Benjamin F. Freeman of Middleport, N.Y. He is a prominent member of Genesee Commandery No. 10, Ames Chapter No. 88, Bruce Council No. 15, Red Jacket Lodge F. & A. M., No. 646. He served his ward on the Board of Supervisors for Niagara county for the years 1876 and 1877 to the full satisfaction of his constituents. He is also a member of the Exempt Firemen, having served a full term with Protection Hook and Laddcr Co. No. 1, and is at present an active member of the Sons of St. John and Malta. Under many business difficulties in former years, he has always shown that indomitable business energy which has enabled him to laugh at misfortune and to place himself in the front ranks with the successful men at the present time.

Steele's Niagara Star Bitters bottle were produced at the Lockport Glass Works. There are four variants of these bottles listed in the Bitters Bottle book. All of the bottle have a embossed motif of an eagle in flight and an embossed 5 pointed star along with the date 1864. The first 2 variants have 13 stars smaller stars above the flying bird. The other 2 variants are missing the smaller stars but the bird is flying toward the left or to the right.

Below are photos of a variant with the bird flying left with no smaller stars RH#-S183.



.

.

.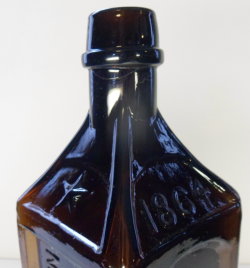 .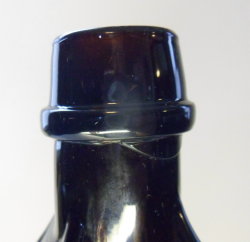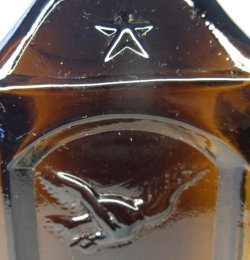 Below are some different lables . Unknown sources.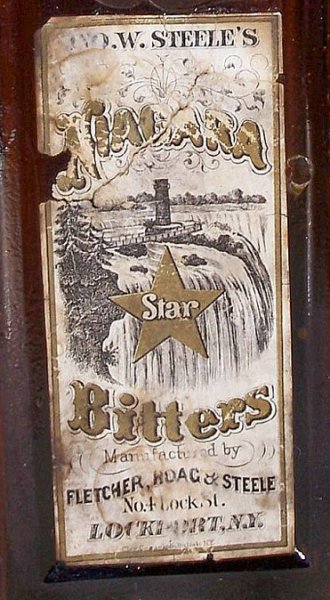 .




Here is a article about the closure of the firm .




Below is a photo of John Steele's grave marker.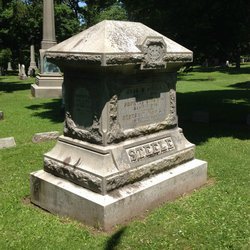 Below is a letterhead from a agent that sold this product.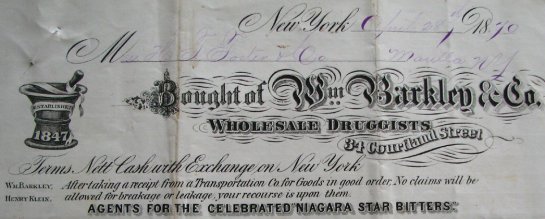 References:

John W. Steele, Published in the Lockport Daily Journal on Thursday Evening June 8, 1882.

Landmarks of Niagara County, New York. Edited by William Pool. D. Mason & Company, Publishers, 1897.

Failure of Steele, Torrance & Co. – Lockport NY Daily Journal 1883.

Bitters Bottles by Carlyn Ring & W C. Ham.

Frank & Frank Jr. Bottle Collection.