JOSEPH S. MAYER: MAYER'S GENUINE STOMACH BITTERS

Joseph S. Mayer from Germany who was born in 1835. He immigrated to America in 1867 and married Stephana in 1870. He was a distiller and manufacturer of stomach bitters and also a bottler. He was located at 2619 Germantown Ave. Philadephia, Pa. His Mayer's Genuine Stomach Bitters was a labeled bottle with a picture of him in his distillery. Joseph would pass away on August 7, 1920 in Philadelphia, Pennsylvania .

Below are photos of this 8 1/2 in tall bottle.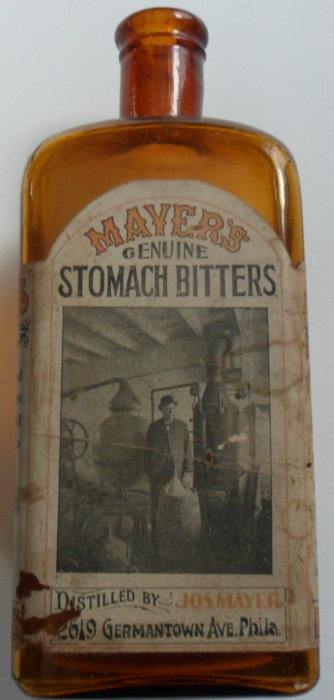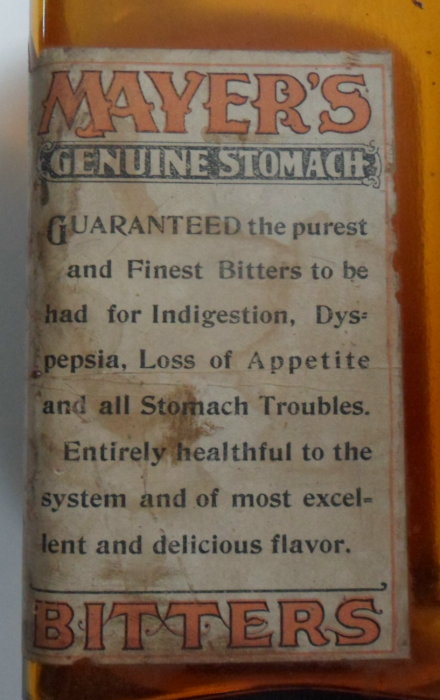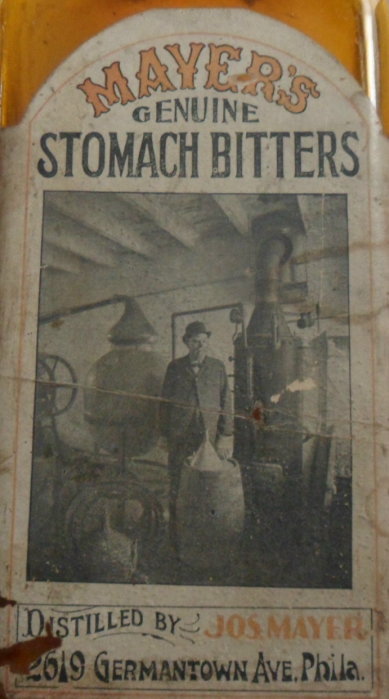 Below is a photo of Joseph grave marker.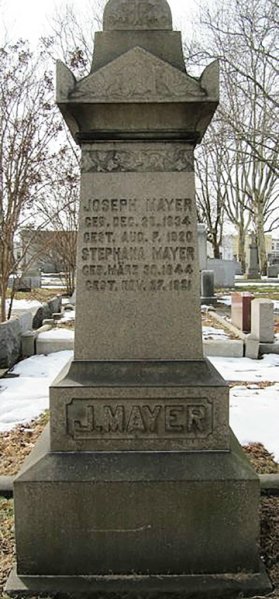 References:

United States Federal Census.

Frank & Frank Jr. Bottle Collection.