MILTON GEORGE HARTER : WILD CHERRY BITTERS NEW UPDATE
Milton George Harter was a medical physician. He would graduate from several medical and surgical schools. He would also have a practice for a while. This firm was established in Saint Louis around 1868 ( Some ads show this date to be 1855 ) by Milton G and Samuel K Harter and Thomas W Boyer, all originally from Ohio. The company operated as Dr. Harter & Company for several Years.Dr. Harter would go in business with a Roberts S. Drake from St. Louis in 1873. Together they would build a factory to produce his medicines. The company was now called the Dr. Harter Medicine Company. Some of the medicines the firm was producing were Harter's Iron Tonic which was one of their good sellers. Dr. Harter's Fever and Ague Specific ,Harter's Smoothing Drops, Harter's Lung Balsam and Harter's Improved Liniment. In. 1885 they marketed Dr. Harter's Wild Cherry Bitters. This Bitters would become very popular. Dr. Harter would pass away in 1890 and C. I. Hood a well known drug manufacture from Lowell, Mass. would purchase the controlling interests of the Harter Medical Co. Later on the company was taken over by the San Antonio Drug Company. The Bitters manufacturing was kept in St. Louis but the sales operation was located in Dayton. Ohio.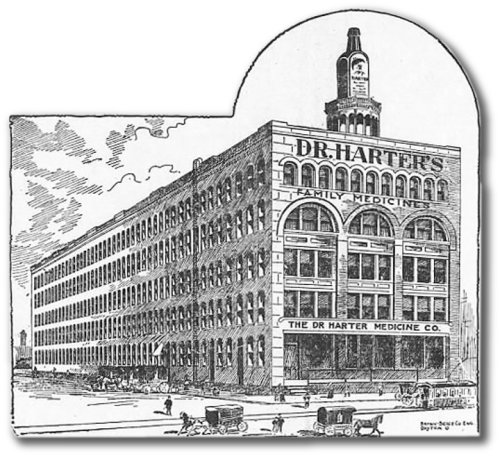 .1895
The ad below is from the Coffeyville Weekly Journal Sept. 6, 1895.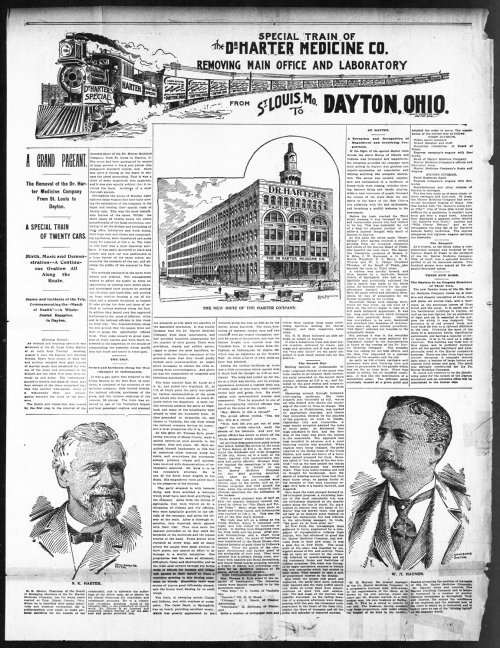 Below are some Wild Cherry Bitters bottles in different sizes that they would offer.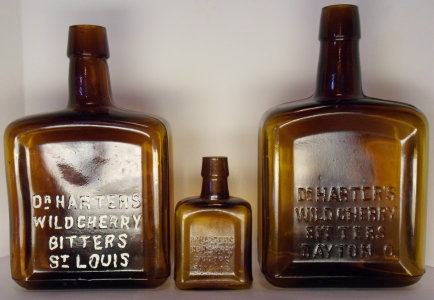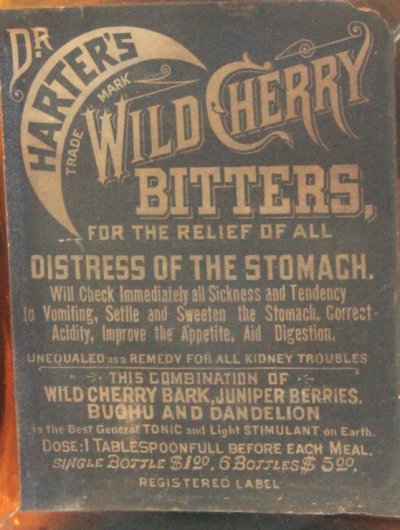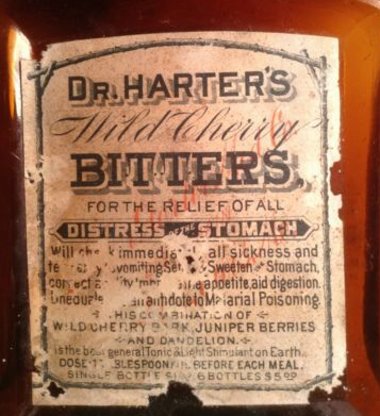 Below is a label of the HARTER'S IRON TONIC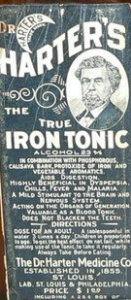 The bottles are embossed DR. HARTER'S / WILD CHERRY / BITTERS / ST. LOUIS or DR. HARTER'S / WILD CHERRY / BITTERS / DAYTON OHIO There are many sizes of these bottles with sizes ranging from 2 ¾ inches to 9 ½ inches. Along with many different variants. You can acquire quite a collection of these bottles.
Below are some Dr. Harter's trade cards.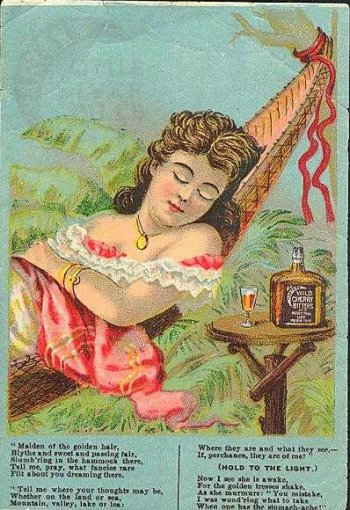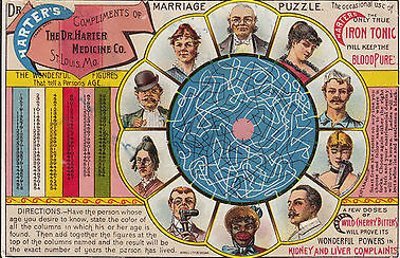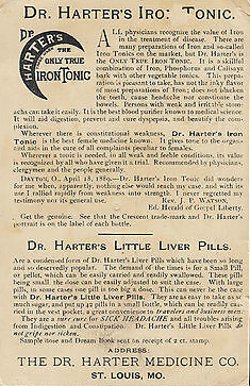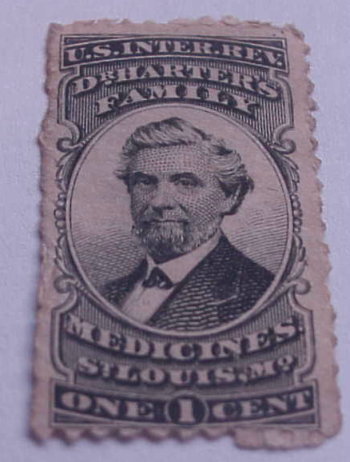 Dr. Harter's daughter would marry whiskey manufacture Mr. Hayner from Troy, Ohio.
Below are playing cards.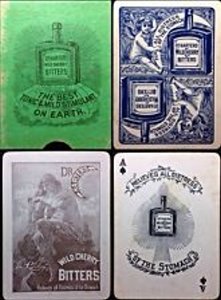 Below is a photo of a dose glass.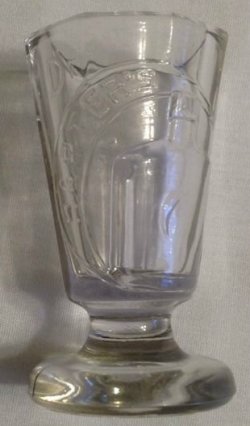 References:
Dr. Cannon Medicine Chest Article Dec. 2009 in the AB&GC.
Bitters Bottles by Carlyn Ring & W. C. Ham.
www.rdhinstl.com Bob Hohertz.
Frank & Frank Jr. (Wicker) Bottle & Paper Collection.