BIG BILL BEST BITTERS
There are two Big Bills Best Bitters bottles that I know of. The one that is embossed is a triangular in shape and is 12 1/8 inches tall, it's embossed BIG / BILL / BEST / BITTERS // F // BIG / BILL / BEST / BITTERS. The other bottle is not embossed and is a figural decanter in the shape of a fat man in a top hat. Below are photos of both bottles.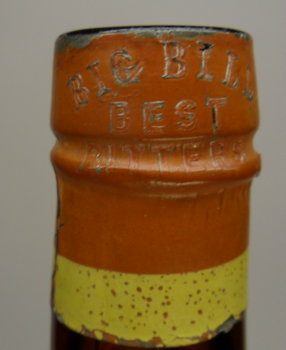 Below is a Bill Bill display item.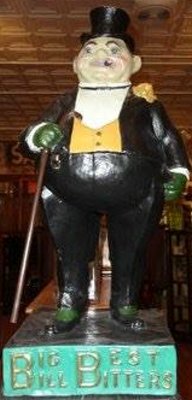 .Unknown source.
References:
Frank & Frank Jr. (Wicker) Bottle Collection.