PHILO HAY : HAY'S HAIR HEALTH
In the beginning the business was called the London Supply Co. It was located on Broadway Street in New York City. Sometime in 1887 the company would start selling Hay's Hair Health. Below are photos of one of the six variants. The label says that the company is called the Philo Hay's Specialties Co. Newark, New Jersey.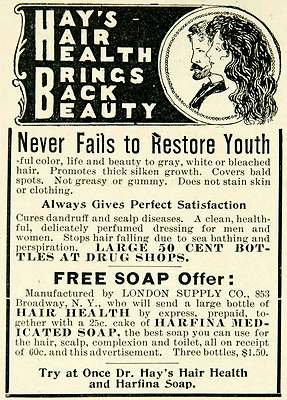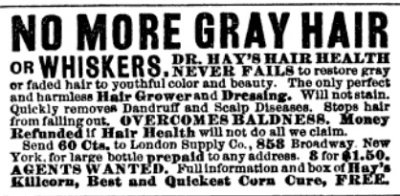 The variant that is embossed with New York is the earliest. By 1898 the company would have a factory located at Newark N. J. and offices in London and Barcelona. Eventually the company name was changed to Philo Hay Company and then to Philo Hay's Specialties Co. of Newark, N. J. By 1910 Philo Hay Specialties Co. registered this brand name as a trademark. Also in 1910 Lawrence J. Hardham was the president of the company and indicated that the brand name was used since 1887. Others products the company produced were Sulpho-Sage hair Compound and Harfina hair Tonic.
References:
Frank & Frank Jr. (Wicker) Bottle Collection.